Turkey continues to move military equipment to the border with Syria, Anadolu agency reports, citing military sources.
Approximately 80 armored military vehicles were delivered to Hatay Province by rail. It is noted that armored vehicles were pulled from the Lüleburgaz region of Kirklareli province in the north-west of the country.
- reports agency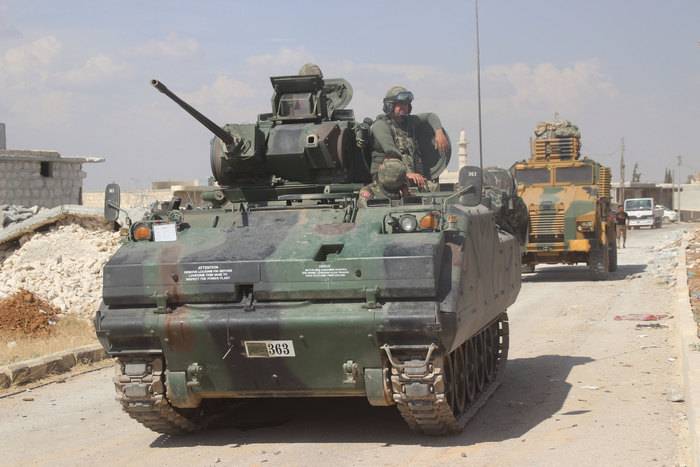 In July, Turkish Defense Minister Fikri Ishik stated that Ankara does not exclude the holding of a military operation in Syrian Afrin in the event of a threat to its national security emanating from this region, which is under the control of the self-defense forces of the Syrian Kurds.
Turkey considers the Syrian Kurdish formations linked to the Kurdistan Workers' Party (PKK) banned in the country.
We remind you that a referendum on the creation of an independent Kurdish state - Kurdistan - was appointed on September 25. Turkish President Recep Tayyip Erdogan said earlier that the country will not allow the creation of a Kurdish state in northern Syria, reports
RIA News
.