A visitor to the ECO Market online store in Vyshgorod (Ukraine) called the police when one of the saleswomen began to communicate with him in Russian, reports
RIA News
.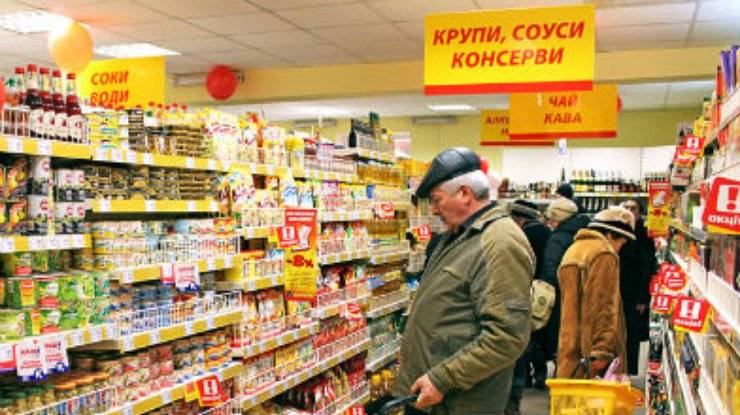 The buyer told about the incident on his Facebook page.
According to the Ukrainian patriot, he "constantly demands the provision of services in the state language and periodically makes complaints against employees of trade networks who refuse to speak Ukrainian."
"But the incident that happened to me recently surpassed everything. There was no such blatant violation of rights, "the user writes on the social network.
The cashier began to ask me questions in a foreign language, I asked to speak Ukrainian, to which she refused. I report that it violates the laws of Ukraine, according to which the default service should be in Ukrainian. She brazenly says: "I do not understand Ukrainian. In general, I am Russian,"
described the situation of the buyer.
He further reported that the "administrator of the store" ECO Market refused to issue a book of complaints and asked not to delay the queue. "The man could not resist such impudence and called the police.
The police officers who arrived approached the buyer to drive to the police station, but he demanded to take a statement from him at the "scene".
Nevertheless they accepted it (statement) on the spot. We will closely monitor developments. I would like to receive an official response from the network "ECO Market", how is it possible to humiliate the Ukrainian language in such a way,
concluded the user.
We will remind, earlier in the Verkhovna Rada there was registered the draft law "On the state language", which confers the exclusive status of "Ukrainian Move". It is envisaged that the state language will become mandatory for the authorities and administrations, medical institutions, as well as all educational institutions. Severe restrictions on the use of languages ​​of national minorities are also established by the law "On Education", recently adopted by Ukrainian deputies. The authorities of Hungary and Romania found it discriminatory, and the Russian Foreign Ministry noted that it violates the Ukrainian constitution and contradicts Kiev's international obligations.