The Syrian Arab army, with the support of the allied forces, took control of the Jafrah region in the south-east of the city of Deir ez-Zor, reports
RIA News
source message in the headquarters of the operation.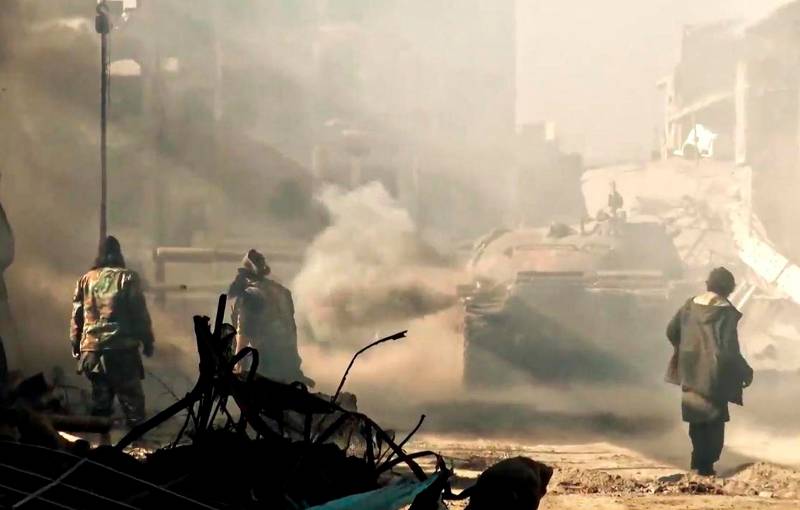 The army and allied forces drove the IG terrorists (the group is banned in the Russian Federation) from the Jafr region, thereby cutting off the main supply route to the terror areas of Deir ez-Zor,
told the source.
Earlier, government forces took control of the neighboring areas of Jafra - Maria and Huweijat Maria and reached the banks of the Euphrates River.
According to the interlocutor, the terrorists fled towards the city of Mayadin, and some of them crossed the Euphrates and took refuge in the northern areas of Deir ez-Zor.
Units of the Syrian troops with the support of the Russian Aerospace Forces continue the offensive in the vicinity of the city. They managed to throw the militants on 5-7 km from the city limits beyond the Euphrates River.
Recall that the siege of the largest city in the east of the SAR and the military airfield not far from it lasted more than 3 years. In early September, government troops, with the support of the VKS, broke through the blockade, and then connected with the garrison at the air base. The Ministry of Defense of the Russian Federation then stated that in terms of its significance and scale, this success exceeds all previous victories over the IG over the past three years.