Battalion tactical exercises with the participation of units of various military branches of the motorized rifle compound of the Black Sea
fleet
held in the Crimea at one of the combined training grounds, reports
press office
YuVO.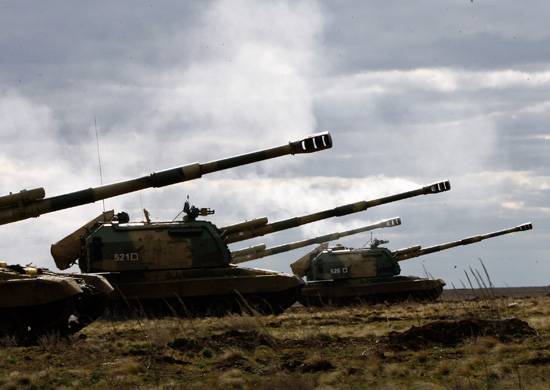 The personnel completed the elements of maneuverable defense with the use of reconnaissance fire circuits in conditions of flat terrain.
Tactical techniques for moving motorized rifle and
tank
units were carried out in conditions of the use of a conventional enemy of chemical
weapons
, as well as electronic warfare. The maneuvering on the battlefield was provided by engineering and sapper units making passages in minefields, as well as performing engineering equipment of new firing positions,
told in the neighborhood.
The operators of the UAV Orlan-10 complexes also operated as part of the intelligence units.
It is reported that "promptly obtained with the help of UAVs and other means of troop reconnaissance data on the coordinates of the objects of the conditional enemy were used by artillery calculations of the Sani mortars and howitzer batteries Msta-B".
Colonel-General Alexander Dvornikov, Commander of the South-Eastern Military District, positively assessed the actions of the unit commanders and "set the task at the next stage of tactical exercises to attract army forces and assets
aviation
to organize interaction on the tactical field, "added the press service.