The Technology Department of the Ministry of Defense of the United Kingdom announced a contract with Leonardo for the creation of an active defense complex (KAZ) for the British armored forces.
Leonardo will become the head of the group of companies that will need to create an active protection technologies demonstrator. The contract value is 10 million pounds. After careful study and testing of the prototype, final approval will be given for the implementation of the system in British troops.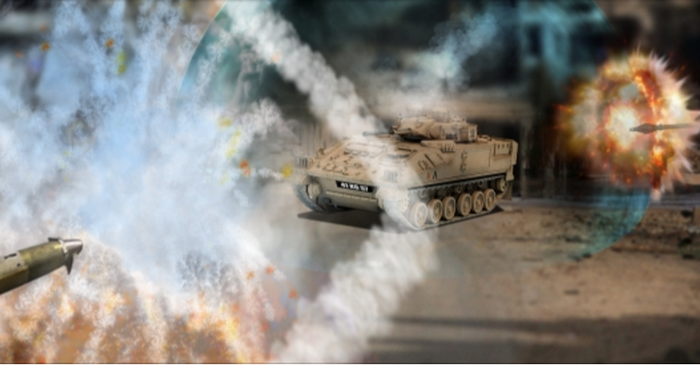 The created complex of active protection should be modular, with the possibility of integration into already existing models of equipment, as well as created with an open software architecture for further development.
It is assumed that their experience in working with protective systems developed for attack helicopters and Eurofighter Typhoon will help in creating the KAZ Leonardo active protection complex. Also impressive is the list of companies that will help Leonardo in the development of: BAE Systems, Lockheed Martin UK, Ultra Electronics, Frazer-Nash, University of Brighton, Abstract Solutions, Roke Manor Research and SCISYS.
The project team will create and evaluate a working prototype of the complex. He must demonstrate the possibility of destroying an anti-tank complex flying into a tank in less than 100 milliseconds. After that, the working group will determine the most effective way to create and use a British active protection complex.
It is worth noting that at present, the two states Russia and Israel are the leaders in creating active defense complexes. Israel boasts two such complexes Trophy and Iron Fist. Russian experts have made a series of active defense systems, the first of which was the Drozd, which was put into service in 1983, and the most modern Afghanit will be installed on
Tanks
platform "Armata".