Speaking at the conference "Yalta European Strategy", which takes place in Kiev, the President of Ukraine raised security issues and the so-called Budapest Memorandum. According to Poroshenko, one nuclear charge gives more security than signatures under the specified memorandum.
Poroshenko in his speech:
If someone thinks that when the war in Ukraine finally ends, everything will be as before, I think these people are mistaken. You cannot bring tens of thousands of dead Ukrainians to life, you cannot forget that the signatures under the Budapest Memorandum provide less security than a single nuclear charge.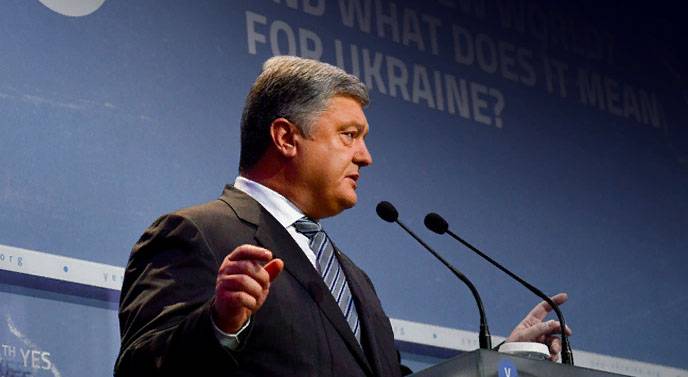 The Ukrainian president said that it was already impossible to return to the old world order:
Can we get back to a quiet and stable world order? No, we can not. And if someone thinks that the war in Ukraine is over (God forbid that it is over!) - and everything will return to normal, then you are mistaken. Tens of thousands of dead can not be revived. You can not stick together the torn contract.
The world order, and there can hardly disagree with Poroshenko, really will not be the same. He will not be the same, because one state continues to consider itself a world gendarme, trying to advance its interests on the blood of thousands, millions of people around the world. It will not be the same, as international organizations continue to defend not the basic legislation, but the interests of an "exclusive state" located in the North American continent. It will not be the same, since coups d'état leading to power such as Poroshenko continue to be hatched by the special and "unique" special services.