The Indian Ministry of Defense sent several foreign manufacturing companies a request for information on the possibility of supplying heavy torpedoes to equip six diesel-electric Kalvari (Skorpen) class submarines of the Indian Navy.
According to Jane's Defense Weekly, interested bidders must submit responses by the end of September. According to the sources of the publication, a confidential request for information was sent in mid-August to the French Naval Group (formerly DCNS), the German ThyssenKrupp Marine Systems and Atlas Elektronik, Rosoboronexport and the Swedish Saab.
According to the request, a number of torpedoes will be imported from the manufacturer, and the rest - produced under license in India.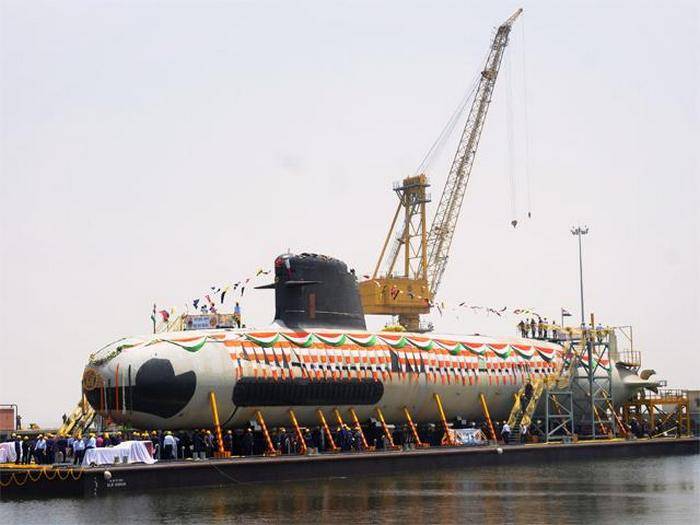 The selected torpedoes are also likely to come into service with six additional submarines of the "Project 75I" (P-75I), which should be built as part of the strategic partnership for 2025-2027.
The selection and purchase of new torpedoes should be made in a short time, since the head submarine of the series should be put into service in the near future. Behind her at the beginning of 2018, the second NNB, S51 Khanderi (Khanderi), will follow. The remaining four submarines must be transferred at intervals of one year.
In May 2016, the Indian Ministry of Defense annulled the 2010 contract signed in 300 for the supply of 98 torpedoes Black Sharks to the Italian company WASS (Whitehead Alenia Sistemi Subacquei) because of a corruption scandal. Recently, the command of the Indian Navy urged the leadership of the Ministry of Defense to continue the purchase of Black Shark torpedoes, but did not succeed. Thus, the Navy is now faced with the prospect of delaying the project on 2-3, reports
TSAMTO
.