Engineering units have worked out the issues of engineering support of the troops at the same time at the sites located in Belarus and the Russian Federation, reports
press office
Ministry of Defense of the Russian Federation.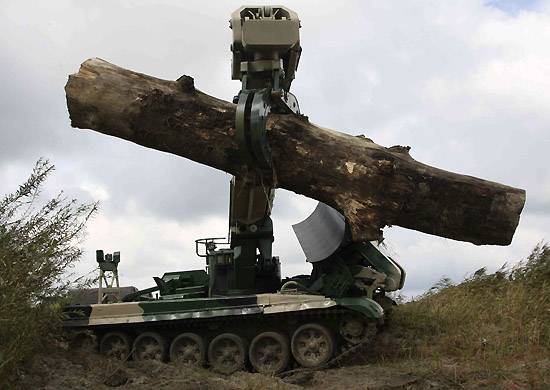 "The personnel of the units worked out the issues of engineering support for the troops: the demining platoon was tasked with making passages in the rubble using heavy engineering equipment and preparing the troop paths on rough terrain. Thus, the military equipped the route for the movement of foot and mechanized columns. Crossings for heavy equipment were brought through water barriers, bridges over the deep ravines and cleared of trees, "the release says.
In addition, military engineers prepared conditional fields for working off tactical episodes: "they conducted preliminary reconnaissance of the area, installed engineering barriers with personnel and improvised means, minefields, and also equipped trenches, trenches and shelters," the press service said.
Also, the demining teams cleaned the area of ​​unexploded ordnance during the Great Patriotic War.
The Office recalls that
"The main objectives of the exercise are to improve the interoperability of headquarters at various levels, interface advanced troop command and control systems, test new statutory documents, receive commanders of all degrees of practice during troop control and their application, taking into account combat experience in modern local conflicts."