According to information
TASS
, Defense News, citing information from the Department of Military Cooperation (USD) of the US Department of Defense, reports on the approval of the country's foreign policy department in the 2017 fiscal year of implementation
weapons
foreign buyers at a record $ 79,5 billion
These funds will not necessarily be obtained by the United States in full, as the transactions require further permission from Congress, which sometimes blocks supplies. Contracts that are ultimately recognized may be derailed or adjusted. But in general, the amount looks, no doubt, impressive.
These data indicate the interest of our partners in the quality of products and services that we offer. If we compare the levels of sales over the past three years, we can notice a tendency towards an increase in the volume of supplies.
- A spokesman for the UVS captain third rank Patrick Evans.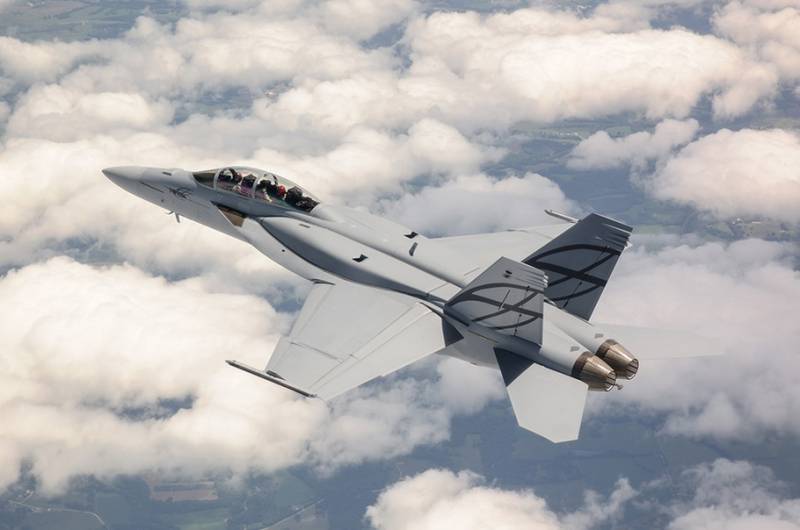 F / A-18 Super Hornet (c) Boeing
Among the contracts agreed with the State Department are orders.
Qatar to F-15 fighter jets
for $ 21,1 billion,
Kuwait to F / A-18 fighter-bombers
for $ 10,1 billion,
Canada on the same F / A-18
for $ 5,2 billion, Romania for the "Patriot PAK-3" air defense system for $ 3,9 billion, Saudi Arabia for CH-47 "Chinook" helicopters for $ 3,51 billion. Only the Middle East countries have 27 contracts for a total of $ 52 billion.
It is indicated that with the arrival of Donald Trump, the UVS agreed on deals worth 28,7 billion.