The military leadership, together with the authorities of the Russian regions, will work out the conduct of territorial defense and the transition of enterprises to the martial law regime as part of testing the use of automated troop control systems in the Zapad-2017 exercise, reports
press office
Ministry of Defense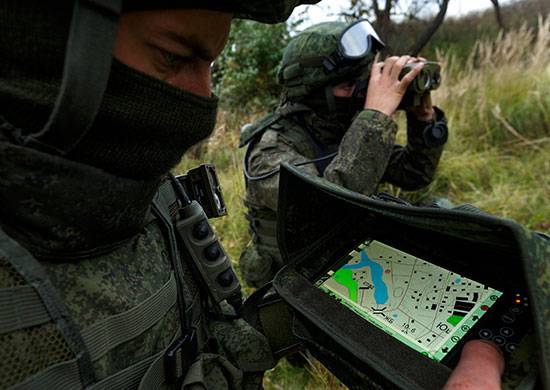 For the first three days, within the framework of September 14, which was launched, the exercise "military command bodies and subunits of the established regional grouping of troops (forces) will train the troops".
The second stage will last from 17 to 20 September, "and will be marked by conducting practical actions of troops (forces) to carry out combat training tasks as part of training exercises at combined-arms ranges and in the Baltic Sea area, including maneuvering defensive operations, transition to offensive actions and completion defeat the enemy, "said the release.
It is reported that "special attention will be paid to attracting all forces and means of the airborne forces in the areas of responsibility for air defense, groupings to repel an enemy air attack
aviation
and air defense troops to cover the Central Industrial Region with the use of modern and advanced automated command and control systems for troops at all levels. " During this period, "the issues of compatibility and interaction of reconnaissance, electronic warfare and air defense systems of the armed forces of the Union State of Russia and Belarus will be checked."
At all stages of the exercise, it was planned to work out the tasks of using high-precision
weapons
with practical launches of anti-aircraft missile systems, operational-tactical and coastal missile systems.
"Also during the Zapad-2017 exercise, the military administration bodies, together with the administrations of the constituent entities of the Russian Federation, will work out some issues of territorial defense, transition measures and organizing the activities of enterprises and organizations in martial law mode," the press service reported.
The agency recalls that up to 12,7 thousands of military personnel, about 70 airplanes and helicopters and about 680 units of military equipment are taking part in the maneuvers.