According to the blog
bmpd
The Indonesian Navy 12 September, as part of a solemn ceremony by the Spanish company Construcciones Navales P. Freire, handed over a large motor-sailing training ship Bima Suci, intended for the country's naval academy.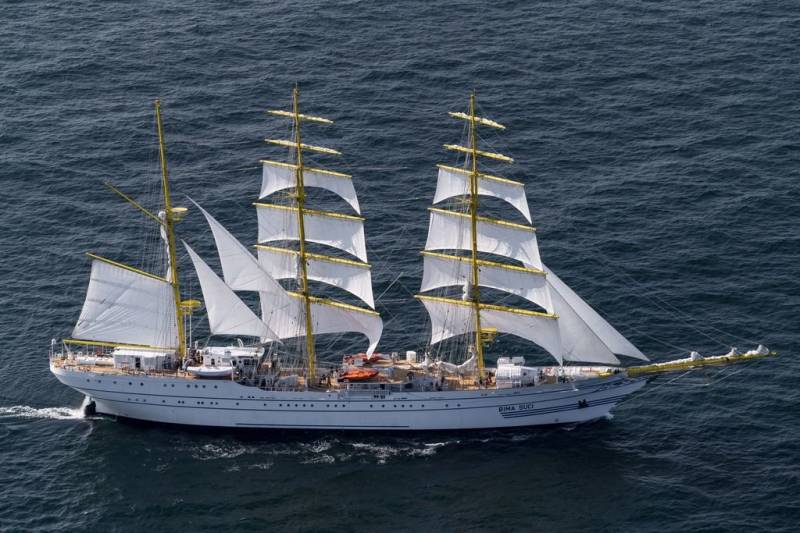 (c) www.atlantico.net
The construction was carried out in accordance with a contract worth approximately $ 70 million, concluded on June 6 of 2013. This commercial agreement was preceded by a tender in which 11 shipbuilding enterprises from different countries participated. The building started at the beginning of 2014 of the year, the launch of 17 of October of 2016 of the year.
Bima Suci has a length of 111,2 m, a width of 13,65 m and a recess of 5,95 m. The height of the mast of 49 masts is above the deck (the deck is on the 9,2 m above the waterline). A three-masted ship carries the barge's 26 sails with a total area of ​​3351 squares. The project of sailing armament and spars was created by the famous German company Detlev Löll und Partner. The maximum cruising speed is estimated to be 15 knots, while the screw speed is 12 knots. The ship has space to accommodate 200 people, including 120 cadets.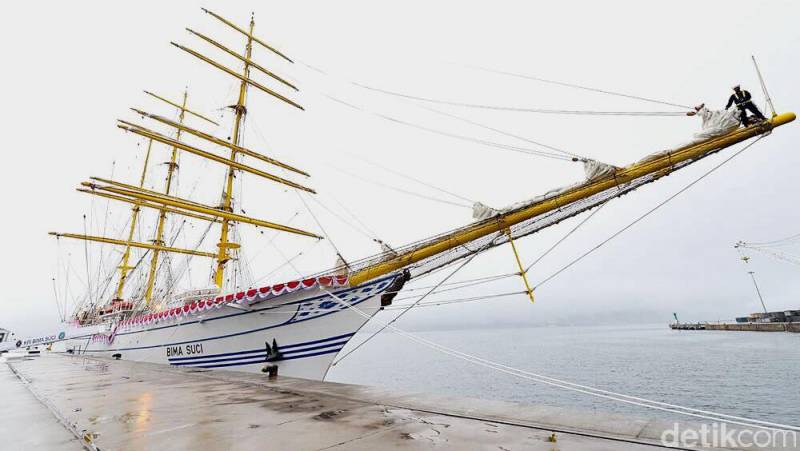 (c) detik.com
Bima Suci became the largest sailing training ship built in Europe after World War II, and one of the largest active sailing ships in the world.
It was assumed that the new ship will come to replace the German-built Dewaruci training barquentine, which has been serving since 1953. But the latter, apparently, will remain for some time in the composition of the ships of the Naval Academy.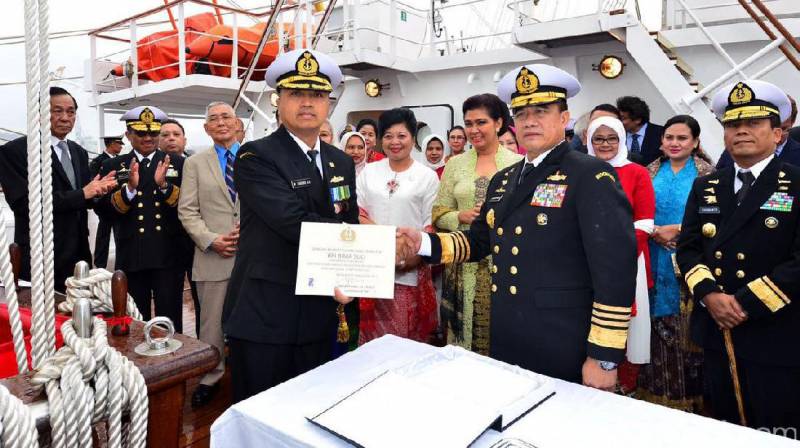 (c) detik.com
Как
previously reported
, the construction of a sailing ship for the Russian Navy is provided for by a shipbuilding program up to 2050.