Newspaper
Kommersant
citing law enforcement sources, reports that the first suspects of involvement in shares of telephone terrorism were detained. Recall that in recent days, calls to police stations in dozens of Russian cities (from Moscow to New Urengoy and Vladivostok) began to receive reports of alleged mining of various objects. In total, over 80 thousand people in different regions of the country were evacuated from shopping centers, train stations, schools, technical schools, universities, theaters and cinemas. The Emergencies Ministry service, police, special services, bomb experts, etc. were involved. Nowhere were reports of bombs being confirmed.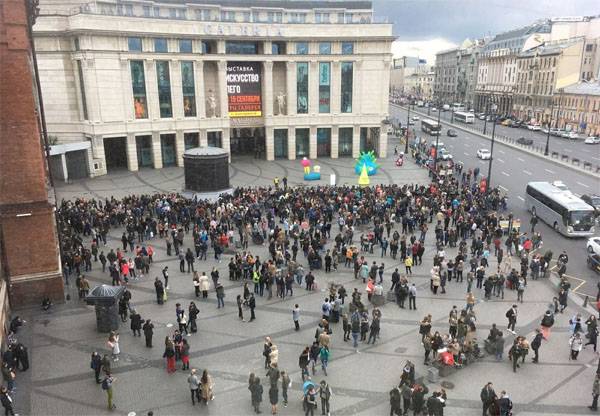 It is reported that several telephone "terrorists" were detained in the Moscow region. In particular, we are talking about 17-year-old teenager from Volokolamsk, who allegedly mined the Palace of the dispute. A criminal case has been initiated against him in connection with the x.NUMX section of the xNUMX Criminal Code of the Russian Federation "Knowingly false report about the fact of terrorism". Now the teenager faces a real term of imprisonment - up to three years.
As reported by law enforcement officers, the detainees are in fact only "imitators". They decided to repeat the experience of those who massively make calls about the mining of Russian objects.
President Vladimir Putin had previously been informed that the main source of telephone terrorism that has swept the Russian Federation in recent days is abroad. It was revealed that the majority of such calls came from the territory of Ukraine.