The current officer of the Armed Forces of Ukraine tells about Basurin, "volunteers" and the attitude of the army to the "pravosekam" and other "ideological."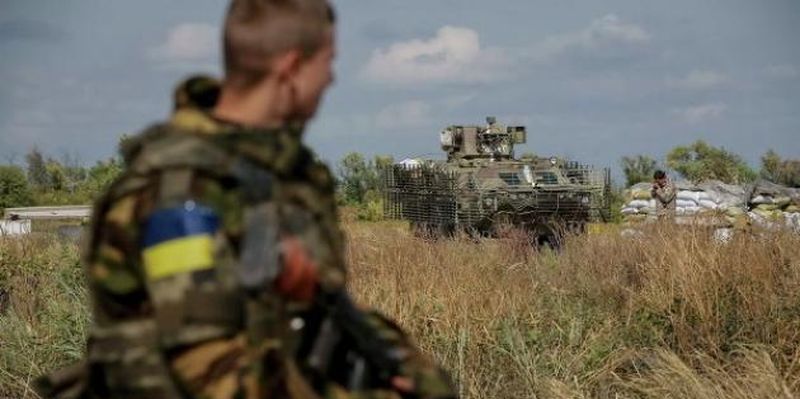 I read your article about the fact that in our anti-terrorist operation zone there are one and a half thousand left to no one controlled by bandyugans. Let me explain to you, my former colleague, about terbats and pravoseks so that you can understand the essence of the matter. Basurin you do not quote - already good. Although he bears nonsense, but this is what one needs and who needs nonsense. And it is clear that this does not always coincide with reality.
Understand, I'm not a reproach. The informational-hybrid war is in full swing, while we are portraying ourselves here as "the military of the Svitl". I do not pretend to the truth in extreme instances - I write about what I see and hear. And, get on, I write from the point of view of the "frame". Neshiluyu part of life gave the army and today stupidly earning a living.
I know your attitude to this, but you also know that my sick old people in Russia do not need anyone, and so far I can earn only what I learned in the Soviet Union. Fortunately, this gives me the opportunity to no longer shoot at people, but to save someone. If what I regret, it is inability to penetrate with impunity nonhumans. And believe me, I'm not the only one here.
So, about nonhumans.
Pravoseki and terbats sample 2014-2016's, yes, classic ushlepki (to put it mildly and roughly speaking - ...), very ideological and with the emptiness between the ears. About your favorite "Azov" (I remember, you worked on it in Kharkov, worked closely in 2014), I will tell you separately, then reptiles of another breed. But among them was the mass of those who went for gesheftom, nishtyak and other buns. Your Beletsky first and went - smart, bastard. But not about him.
This contingent of volunteers, and they really are volunteers, is much better equipped than us, the supply is more decent than the APU, all personal belongings are in abundance (PNV, communications, UAVs, medicine, ...) and, it may be a stretch to say that they were like projectiles. For us. It was the case. Why and shot them at every opportunity. And we have thinned them together with our opponents on the other side of the front very well. About those times I wrote to you in detail, because there is no point in repeating.
But! In the yard 2017 year. Now ideological ones are clearly inferior in number to those who joined the "volunteers" for profit.
The same is with them in Kuyev, Ternopol or Lviv. And even to a greater degree - the paw needs to remain on a sweet spot in the regional center or the capital and not substitute it for bullets. A lot of such heroes are climbing, in a fashionable form with blyambami, a bunch of medals and attendants in his pocket. And they tell the suckers "for life" on the front lines, and how cool it is to cut the loot. Here are all sorts of naive and volunteer rod. Yes, this is the reality of this year, and so now they recruit cookies into terbats. Naked patriotism is not in fashion now!
But this is what they propagate. Now the reality.
Pravosekov and terbatovtsev here are driven away so that they do not graze in other territories b / U (the former Ukraine), did not arrange pogroms and that they are still arranging there. A pile of cattle, who can not and do not want to work and fight, and want - Panuvate. And they also rubbed about the status of a database participant, about discounts on utilities and free shmat of Ukrainian black soil. Just like Fritz in the Patriotic. Plus, on returning, the place in the detachment at the place of residence that the city holds and the local business is roofing so from politicians and bureaucrats shaking money for dismantling - there is no reason to disagree, explain the truth of life, etc. etc.
None of the units of the Armed Forces of Ukraine do not include these "volunteers". Though they write: "I arrived at the forward battalion" Ternopil-Odyn ".
Yeah, right now on account of the times, the battalion they arrived. At the most platoon. For the brigadier commander of the Armed Forces of Ukraine, such "happiness" and not a gift for nothing, and even in such numbers. Crush as they can. Well, they also break off the horns quickly. And the greyhounds risk "accidentally" on a stretch to blow up or there under the mine DNR get. How is it in the "White Sun"?
- Shot ...
The truth is, there are "lured places" in the area of ​​the front under the Donetsk airport, where the APU is not even close, some pravoseki and other OUN-shelupon. I hope not need to specify the exact place? Your still know, only Basurin is silent. He knows, but is silent. But this is an exception.
Go ahead.
The whole essence of the current policy of my sincerely hated Commander-in-Chief, Padro, is to keep on keeping on these "volunteers". You know why. And they rod and rod where maybe more pay. And they pay not like us. Because there are sponsors. And in retaliation, we will cut up parts of the front with the order: "Hold, otherwise Putin will attack!"
And who first deserts in the case of the nix? Aha
About deserters separately. Not so long ago, they were chasing down deserters who had merged into the depth of the "Nenki" with a whole branch. Well, a couple of shot. The rest are gone - then a company of natsgadov chased after them. Circus, their own catch. What is over, I do not know. But no one was returned back.
By the way, note. If anyone here is capable of somehow fighting, it's the natsgadi and other avakovsky bullies. And if something starts, but not at the front (nothing will start here, no one needs it), but in Kiev, then the APU bayonet into the ground and the machine guns in the arrangement bristle. Wait, whose top will be.
And in order not to deserted, they knew the place and did not move out, with the Pravoseko-Terbatovskiy "military forces", the Ukrainian Armed Forces periodically arrange a test for lice.
There are two options here.
1. They send something to the gray zone to press, where there are no DNRs. And you yourself go there knock knock, to you guests. You know how it is done when you need to bring something to the front of the front end. Five seconds and figs who will track. But who am I explaining this to ?!
Further it is clear.
2. More often now it happens. reluctantly something our volunteers began to go to the neutral. Then, over the heads of the unfortunate warriors we pour mines (well, or shells) in the direction of Donetsk, and then the DNI troops cover in response the positions of "cyborgs" from mortars.
I know everything about everything, who, whom, for what and how. But all do not care.
But Basurin quite seriously the next morning, with a straight face (God forbid, his health and the rank of general, it was necessary to find such a reference type of political officer, just a classic. NOT sarcasm on my part, I remember your captain Kalinichenko, if that. I am quite seriously, he reminds me of my political officer). He declares without emotion, like, from the standpoint of pravosek-terbatovtsev was shelling, there golimi shots fired. We didn't answer, but they themselves have died from glassmaking.
So pravoseko-terbatovtsy on the front line is now just meat. They are chmyry on both sides. And the losses do not count them - they are not listed. And nafig who need them.
Output.
If you hear in the media: "VSU are conscripts, white and fluffy, they observe Minsk. And terbatOrvosseki is a nightmare, uncontrollable psychos, "read what I wrote to you.