The Libyan National Army (LNA) managed to free virtually the entire south of the country and the western Tripoli region from terrorists, the official representative of the LNA, Brigadier General Ahmad al-Mismari, said.
We practically liberated the entire south of the country and the region of western Tripoli. Now almost ten regions of Libya already live a normal life.
- said Al-Mismari at a press conference at the Russia Today MIA.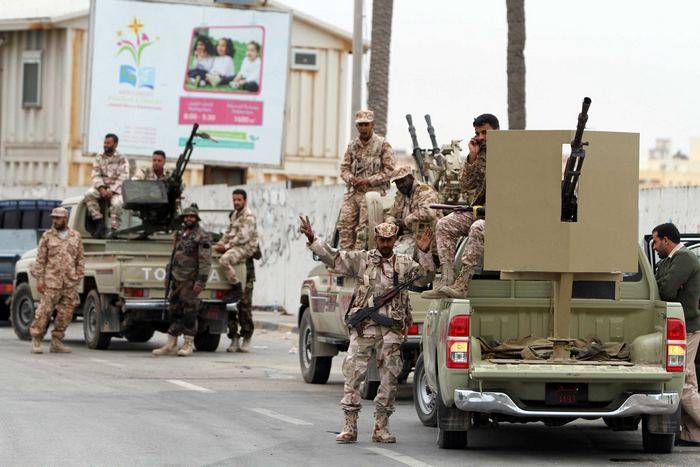 According to the general, now the Libyan army has more than 63 thousand people, "these are people who have significant combat experience." The army today has a sufficient number of trained personnel, he added.
After the overthrow and murder in 2011 of the year during the armed conflict of Muammar Gaddafi, Libya is experiencing a period of acute crisis. A dual power has arisen in the country: in the east of the country in the city of Tobruk there is a parliament elected by the people, and in the west, in the capital Tripoli, the government of national consensus (PNS), formed with the support of the UN and the EU, rules.
The authorities of the eastern part of the country operate independently of Tripoli and cooperate with the Libyan National Army, led by Marshal Khalifa Haftar, who is waging a protracted war with the Islamists, reports
RIA News
.