Intergovernmental agreement on military-technical cooperation between Russia and Thailand was signed in Bangkok, reports
TASS
Post Russian embassy.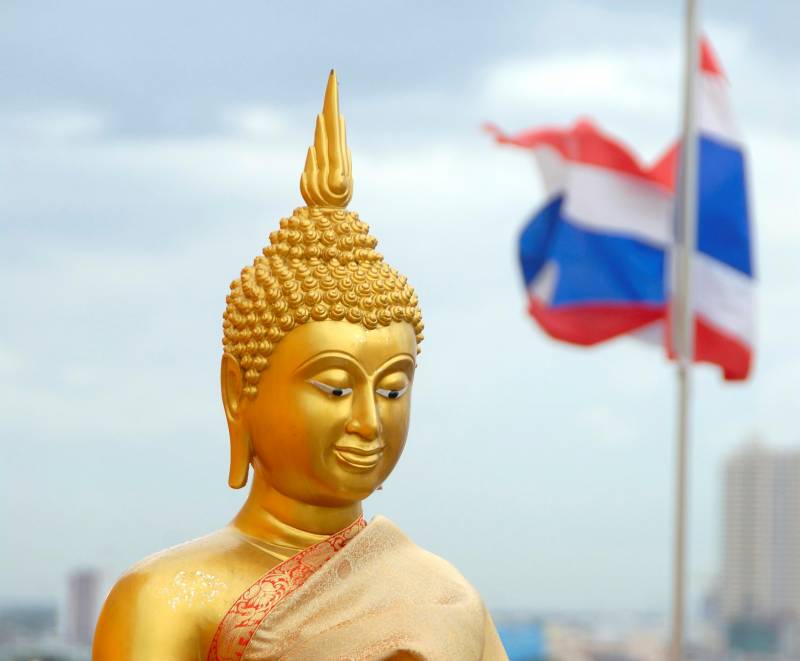 According to the diplomatic agency, the document to the capital of the kingdom "was signed by Deputy Director of the Federal Service for Military-Technical Cooperation Mikhail Petukhov and Vice-Admiral Tiwa Daramyang, Head of the Joint Directorate of Logistics of the Headquarters of the Armed Forces of Thailand."
The substantive part of the agreement is not reported.
The agency recalls that in recent months, contacts between the Russian Federation and Thailand have noticeably intensified. In May last year, the parties signed an agreement on military cooperation. During 2016, Thailand's Minister of Defense, Pravit Wongsuvan, twice visited Moscow.
In March of this year, Commander-in-Chief of Land Forces Oleg Salyukov visited Bangkok. The media on this occasion noted that the visit of such a high-ranking Russian military leader to the country was the first in the last 10 years.