The Moldovan Cabinet of Ministers approved a new document providing for the deepening of the partnership between Moldova and NATO. This is the so-called Partnership Action Plan Moldova - North Atlantic Alliance for the period up to 2019. This is reported by the portal.
Interlic
. The document is abbreviated IPAP.
The new agreement provides for the adoption of a set of measures to reform and modernize the segment of Moldovan security, as well as to combat new threats. It is not reported about which "new threats" for Moldovan security in question. It is not reported how NATO will help Chisinau in terms of dealing with these "new threats". All this, given the fact that the President of Moldova (he is the supreme commander in chief), Igor Dodon, is in favor of preserving Moldovan military neutrality and equidistance from western and eastern military blocs.
The document states that Moldova is ready to cooperate with NATO in the implementation of political consultations in the field of national defense, as well as on the use of the NATO Science for Peace program.
Particularly noteworthy is the fact that the government of the country agrees to the use of Moldovan military personnel by NATO members abroad. At the first stage, Moldovan soldiers and officers will continue to participate in "peacekeeping" operations in the Balkans. In particular, we are talking about the contingent in Kosovo.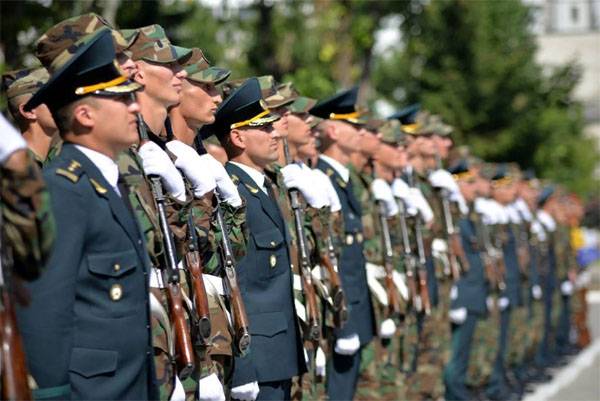 We will remind that earlier the government, violating the order of the Supreme Commander, sent the Moldovan military to participate in military exercises in Ukraine.