During the briefing, held in Kiev, the deputy chairman of the government (he is the head of the Ministry of Economic Development and Trade) of Ukraine Stepan Kubiv announced that in Lithuania they allegedly developed an analogue of the "Marshall Plan" to assist the Ukrainian economy. According to Kubiva, Lithuania offers Ukraine to allocate at least 5 billion dollars annually to ensure economic growth at the level of 6-8%.
Stepan Kubiv (quote
UNIAN
):
We have to use bilateral relations between Ukraine and Lithuania for assistance, consultations, and the formation of a specific strategy in the time line for the 2018-2020 years as a medium-term perspective. In the future, this "Marshall Plan" - up to 10 years. We are talking about at least 5 billion euros per year, and we are talking about a very important aspect - economic growth by 6-8%.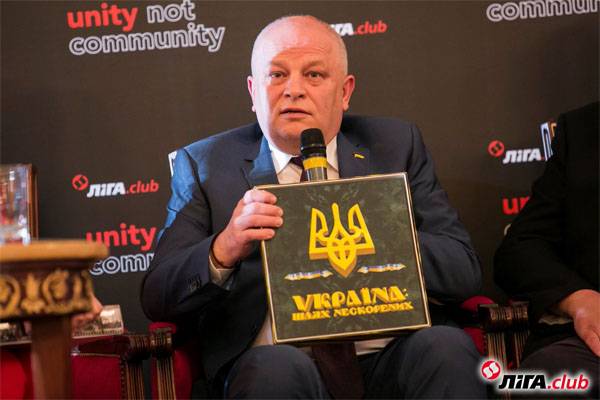 It is noteworthy that Mr. Kubiv did not deign to explain whether Lithuania itself is ready to donate billions of dollars, investing them in the "black hole" of the Ukrainian economy. If we take into account that the Lithuanian economy itself in recent years rests primarily on concessional loans from the European Bank (in fact, this is Germany's money), then Lithuania, as the initiator of the "Marshall 2.0 plan", looks very strange.
Kubiva's statement on 50-billionth aid is another proof that the maydannaya authorities are not going to make any efforts to restore the country's economy, and hopes for "manna from heaven".