Divisions of the First
tank
armies raised by alarm in the framework of the joint Russian-Belarusian West-2017 exercises, reported
press office
ZVO
According to the plan of the exercise, operational information was obtained on the detection of an illegal armed formation (IAF) on the territory of one of the regions of the Union State. The command of the ZVO made a decision to raise in alarm the personnel of a separate tank brigade of the 1 Guards Tank Army deployed in the Moscow region
- the report says.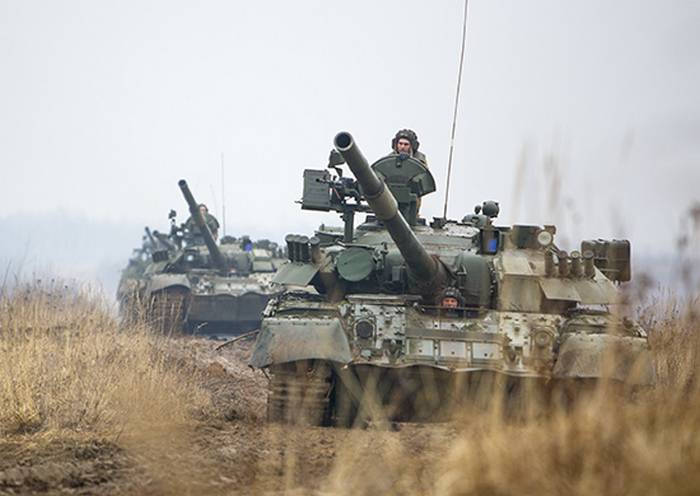 It is noted that the personnel of the formation with the standard weapons and equipment made a march to the railway station, after which the military train would be transferred within 24 hours to the area of ​​the exercise to the territory of Belarus.
According to the report, Russian tankers, together with their Belarusian colleagues, will work out the issues of interaction and comprehensive support of the troops, modern approaches to the combat use of subunits when fighting against illegal armed groups and enemy saboteurs.
It is added that the exercises will be conducted in two stages from 14 to 20 in September on the territory of the two countries under the general supervision of the Chiefs of Staff of the Russian Armed Forces and Belarus, reports
RIA News
.