According to the blog information
bmpd
, 13 September on flight tests set aside another
An-148-100 passenger aircraft
(serial number 43-08), manufactured by Voronezh Joint-Stock Aircraft Building Company JSC (VASO, as part of the UAC) for the needs of the military department of the country. Earlier this year, the An-148 buildings of VASO did not rise in the air.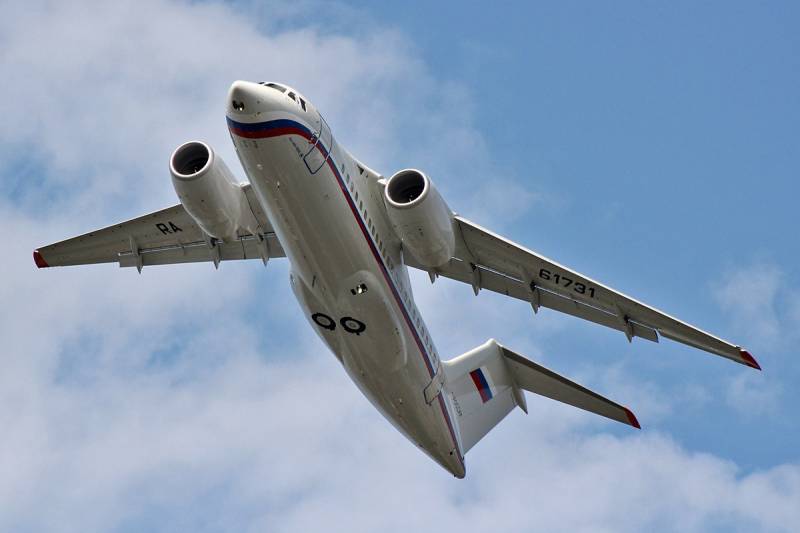 An-148-100E (fx 43-08). Voronezh, 13.09.2017 (c) Alexey Filatov / VKontakte
This machine is an 11 th representative of its type, built as part of the 7 state contract execution in May 2013 year worth 18,43799 billion rubles, providing for the transfer of X-NUMX aircraft An-15-148 during 100-2013 years. This year, the Defense Ministry of the Russian Federation expects to get 2017 machines, in the 3 year - two. In the summer of 2018, VASO from Ukraine delivered the F-2017 fuselage section of the An-2 aircraft and the caulons of the ranged right and left (caisson wing), intended for the construction of the last X-NUMX of the An-148-15Е. After the contract is closed, the construction of An-148 on VASO is planned to be frozen.
An-148 entered service in 2009 year. "Russia is our main strategic partner for this program," stated the then head of the Antonov firm, Dmitry Kiva. The market was estimated by him in 590 machines up to 2020 of the year, including 280 in the CIS countries.