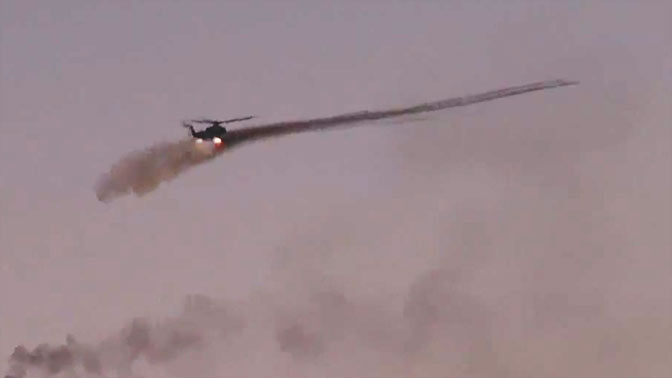 "Alligators", "Terminators" and "Night Hunters" are becoming the main striking force of the Russian aerospace forces. First time in
stories
helicopter raids on the positions of terrorists, the terrorist organization ISIL banned by us, exceeded the attack aircraft, bomber and fighter aircraft.
The massive use of machines was a new business card of the VKS, deciding the outcome of the battle for the Syrian Deir-ez-Zor.
The Syrian company of the Aerospace Forces has revealed many new tricks that have appeared on the arsenal of the Russian army in recent times. This is a quick transfer of significant forces to a remote theater of operations, and the uninterrupted supply of ammunition and other material and technical equipment to this group, and massive - integrated use
aviation
и
fleet
in striking at terrorist targets using high-precision long-range cruise missiles.
Read fully on the site "Star" - "Bloody carousel" for ISIS *: how helicopters of the Russian Aerospace Forces decided the outcome of the battle for Deir-ez-Zor