First United States Marine Corps
сообщает
about an incident involving an amphibious vehicle during training at a US military base located in California. As a result of which 15 marines were injured.
As indicated, at 9.33 in the morning local time at Camp Pendleton, in the course of standard training for infantrymen, a tracked airborne assault occurred.
amphibious vehicles AAV
.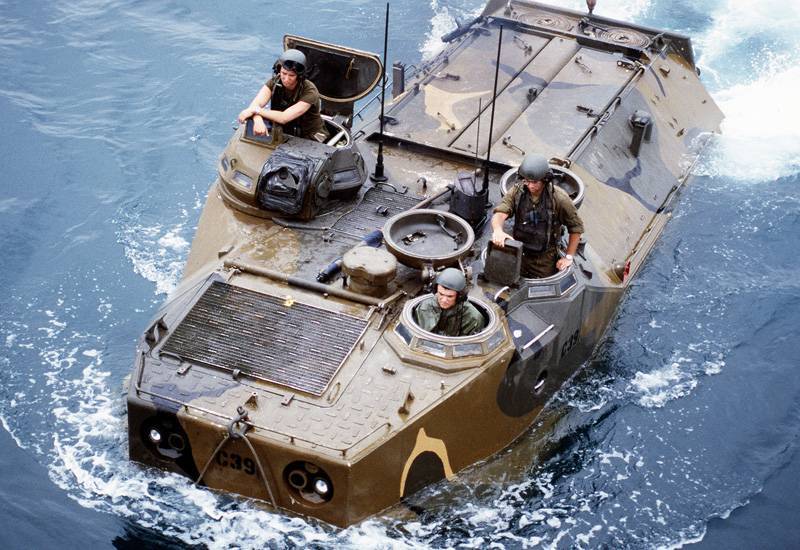 Eight Marines were evacuated to the San Diego University of California Health Center, of which three Marines are in critical condition, another five are in serious condition. Four marines were taken to the medical center of the University of California at Irvine, three of them are in critical condition, one is in serious condition. One marine was taken to the Scripps La Jolla Memorial Hospital and is in a stable condition. Two are being treated at Camp Pendleton Naval Hospital with minor injuries.
The US Marine Corps Base Camp Pendleton is located north of San Diego, California, with more than 42 thousand people serving there.
In 1972, this amphibian was put into service under the designation LVTP7 (Landing Vehicle, Tracked, Personnel-7 - "Landing Vehicle, tracked, for soldiers, 7 model"). Soon, the Marine Corps began to receive serial equipment and begin its development. After the completion of all modernization work, in 1984, the amphibian received a new designation. Now the official name of the vehicle is AAV7 (Assault Amphibious Vehicle-7 - "Landing Amphibious Vehicle, 7-I") or AAV7A1.