American experts drew attention to the rapid development of robotics in the RF Armed Forces. And although in practice land complexes are still used only for demining the territory, this is only the first step, and the adoption of military
robots
writes The National Interest magazine.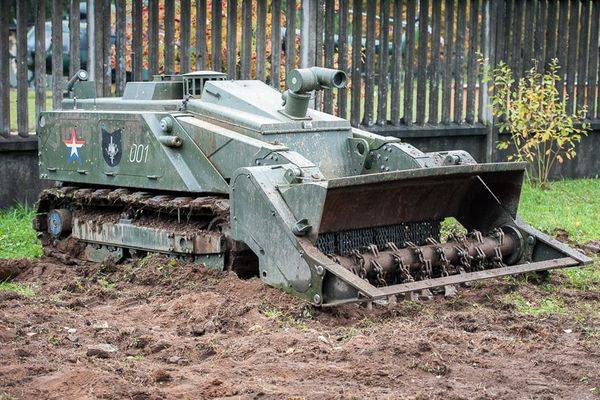 The publication reminds that in Syria, the Uran-6 complexes, which are a self-propelled radio-controlled mine sweep, have been successfully operated for several years.
"Depending on the tasks being performed, the military can use one of the five trailing devices in the arsenal. And although the technology itself is not unique on a global scale, its implementation and further development is an illustration of how the Russian military is quickly catching up (Western countries), adapting robotic systems everywhere, "the article leads.
Rossiyskaya Gazeta
.
Uranus-6 is the forerunner of the future. "The Russians are developing much more sophisticated robotic systems, including a formidable armored drone," the magazine writes.
It is likely that Uran-6 was a test bed for other models.
drones
. The Russians claim that a larger armored unmanned vehicle called the Uran-9 can perform multiple field missions,
quoted by the author of the Center for Naval Analyzes researcher Samuel Bendet.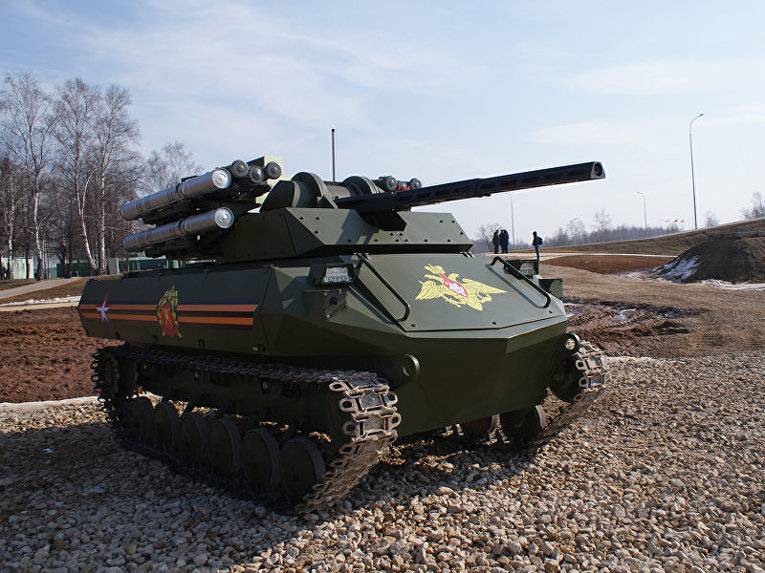 "RG" notes that "Uranus-9" was originally developed as a "reconnaissance robot, fighter
tanks
and a mobile fire support facility. " It is capable of hitting targets at ranges up to 5 kilometers during the day and at a distance of 3 thousand meters at night. The complex is armed with a 30-mm automatic cannon and coaxial 7,62-mm machine gun, Shmel-M rocket-propelled flamethrowers, as well as four Ataka guided anti-tank missiles.
Currently, the Ministry of Defense of the Russian Federation is studying the results of comparative tests of robotic systems "Uran-9", "Nerekhta" and "Companion", in order to decide which one to adopt.