According to the Internet portal "
Polyexpert
", Deputy Editor-in-Chief of the Arsenal of Fatherland Magazine Dmitry Drozdenko voiced possible replacements
Su-25 attack aircraft
new product.
According to him, there is no official information in this plane, but experts are assessing the possibility of developing a fundamentally new aircraft based on the Su-34 or even the Su-57. Various options for creating a light attack aircraft are being considered, in particular, based on the Yak-130.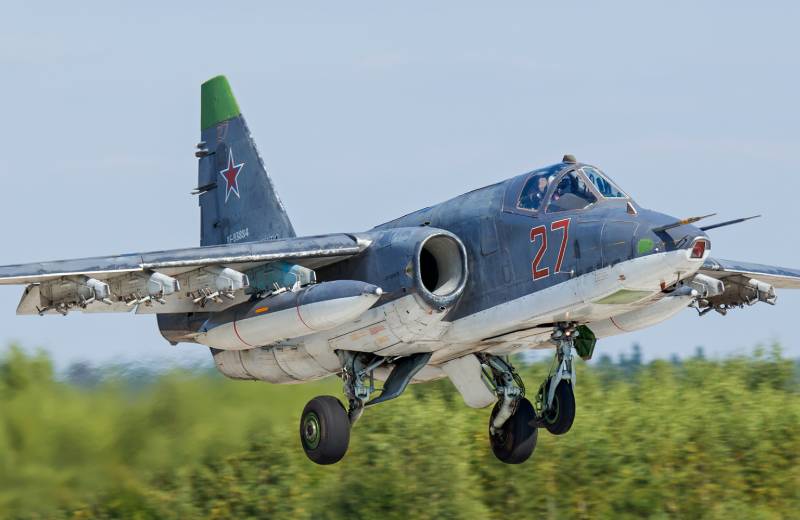 Su-25M (c) Alexander Medvedev
Difficulties with the replacement of the Su-25 are caused by the unique uniqueness of the aircraft, which has proved itself well in carrying out the tasks of supporting ground units. It is capable of operating at low altitudes and low speeds. Armored cab withstands severe fire damage.
weapons
the adversary.
According to Drozdenko, the role of attack aircraft, corresponding to modern combat conditions, can be assigned to the front-line bomber Su-34. In contrast, the use of Su-25 in accordance with outdated canons (arising from the specifics of the aircraft) does not fit into the modern tactics of support for ground forces.