According to information
TASS
, The United States Department of Defense Defense and Security Cooperation Agency reported on September 12 an estimated delivery of two American-made F / A-18 Super Hornet fighter jets to Canada for Canada, and component systems for them. The transaction value is 18 billion.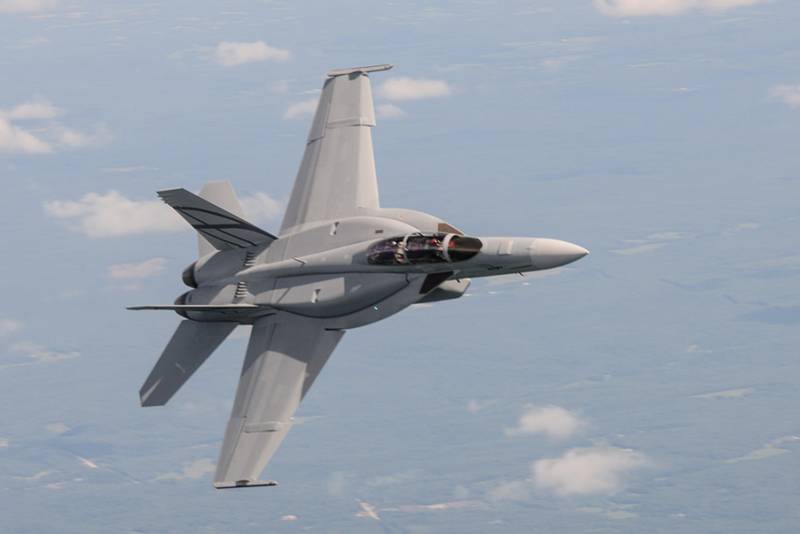 (c) Boeing
The US State Department approved the sale of military equipment to the Government of Canada: ten F / A-18E Super Hornet fighters and eight F / A-18F Super Hornet fighters. The estimated amount is 5,23 billion.
Canadian authorities have announced a desire to purchase CF-18 Super Hornet 18 fighter jets from Boeing Corporation in November 2016, in order to implement a plan to upgrade the country's outdated air force fleet.
TTX F / A-18 Super Hornet:
Empty Weight: F / A-18E: 32,100 lb (14,552 kg)
Max Takeoff Weight: 66,000 lb (29,937 kg)
Thrust: Each engine up to 17,000 lbs
Carrier Bringback Payload: F / A-18E: 9,900 lb (4,491 kg)
F / A-18F: 9,000 lb (4,082 kg)
Speed: Mach 1.8