Moldovan President Igor Dodon, who has come into sharp conflict with representatives of the parliament and the government over the dispatch of the Moldovan military contingent to the exercises on the territory of Ukraine, commented on the reintegration of Transnistria. Dodon called the three primary conditions for the actual unification of Moldova with the Transnistrian Moldavian Republic.
From the interview with Igor Dodon
RIA News
:
How can the Transnistrian issue be resolved? The first, and this should be the basis, is the Moldovan majority in parliament, which does not seek NATO, does not advocate the unification of Moldova with Romania. Such power may appear at the end of 2018 of the year - after the parliamentary elections. The second is an agreement with Tiraspol on the creation of a truly united country.
Igor Dodon noted that it can just be only in words. The President of Moldova recalled that in Chisinau and Tiraspol there were different management systems, different tax systems.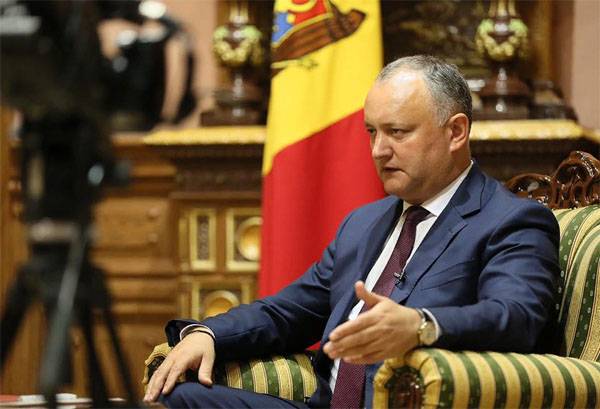 Dodon:
This is not a year of work and not two.
The Moldovan President called the "geopolitical window" in relations between the Russian Federation and the West the third condition for reintegration.
According to Dodon, the merger could occur by 2020 year. He noted that the presidential election-2020 "would be ideal to have already in a united state."