The United States has placed another demand on the Russian Federation. It consists in the "necessity" of withdrawing the Russian contingent from such Caucasian republics as Abkhazia and South Ossetia. At the same time, Washington, apparently, is in no way able to understand that these republics gained independence in 2008, and their people and leadership without prompting from overseas are able to decide how and from whom to defend their borders (especially after open Georgian aggression ).
RIA News
leads the text of the statement of the so-called working group on defense and security, met in the States:
The United States expressed strong concern about the ongoing so-called "demarcation work" and the closure of crossings. There were repeated calls for Russia to withdraw the military from the regions belonging to Georgia in accordance with the cease-fire agreement of 2008.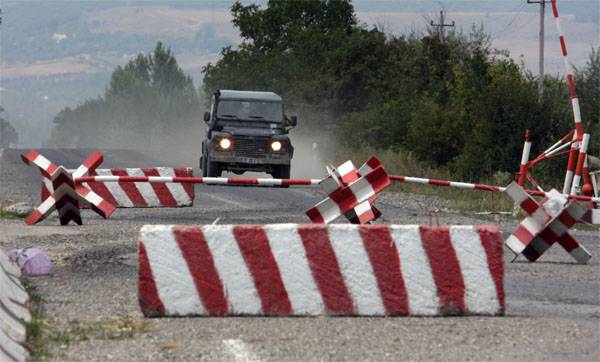 "Belonging to Georgia"? Yes, Georgia has already ceased to belong to itself, given that representatives of official Tbilisi cannot take a step without consulting with Washington. In this regard, Russia could well demand that the United States withdraw all its advisers from the Georgian authorities, many of whom covered the epaulets of the special services with civilian jackets. And also to demand that the United States cease the policy of interfering in the internal affairs of foreign states - Abkhazia and South Ossetia.