The flight tests of the TV7-117CT turboprop engine, which is being developed to equip the IL-112В military transport and the regional IL-114-300, began in the Moscow Region on the basis of the Flight Research Institute. Gromov, transmits
RIA News
.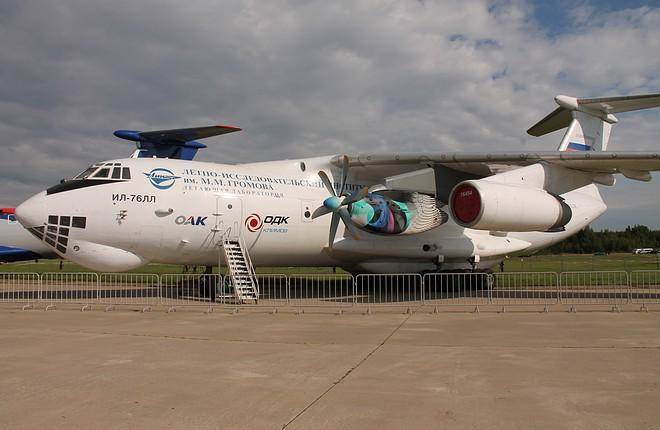 The tests of the power plant in various modes and altitude ranges are carried out as part of the IL-76LL flying laboratory.
The development program of the new TV7-117ST engine is of great importance for UEC and for the whole domestic
aviation
industry. Our goal is to get a world-class highly efficient turboprop engine, which will become a reliable support for both military and civil aviation,
UDC Director General Alexander Artyukhov told reporters.
It is reported that "TV7-117CT is the basic engine for the promising light military transport aircraft IL-112В, while the civilian engine modification - TV7-117СТ-01 - will become the regular engine of the regional passenger aircraft IL-114-300", which production is planned to resume .
TV7-117CT-01, in particular, will increase the carrying capacity of the IL-114-300 and reduce the take-off time of the aircraft.
According to the developers, "engine power at maximum take-off mode is 3 thousands of horsepower, on increased emergency mode - 3,6 thousands of horsepower." The engines are assembled entirely from Russian parts, assemblies and components.