According to the blog information
bmpd
, the French Internet portal Intelligence online reports on the serious disagreements between Moscow and Tehran that emerged at the end of August of this year regarding the future strategy in the Syrian campaign.
This is a meeting held 28 August 2017 year in the military department of the SAR, which, in addition to the Syrian military (which was represented, among other things, the brother of Syrian President Bashar Assad - Maher Asad, the Republican Guard, and Chief of General Staff Ali Abdullah Ayub) , was attended by the commanders of the Russian and Iranian contingents.
It is alleged that the head of the Islamic Revolutionary Guards Corps (IRGC), Kassem Suleymani, "fiercely insisted on a change of strategy", which he has been striving for since 2016. In his opinion, it is necessary to create a numerous militarized structure "Guardians of the Republic" - the Syrian counterpart of the IRGC. Sulejamni expects to replenish its composition at the expense of the army units. As a support to the activities of the new entity should act militias, modeled on Iran's Basij militia. Iraqi Shiites, Afghan Hazaras and members of the Lebanese Hezbollah movement are expected to be introduced into this militia, which will make it possible to expand the ethnic basis of government forces.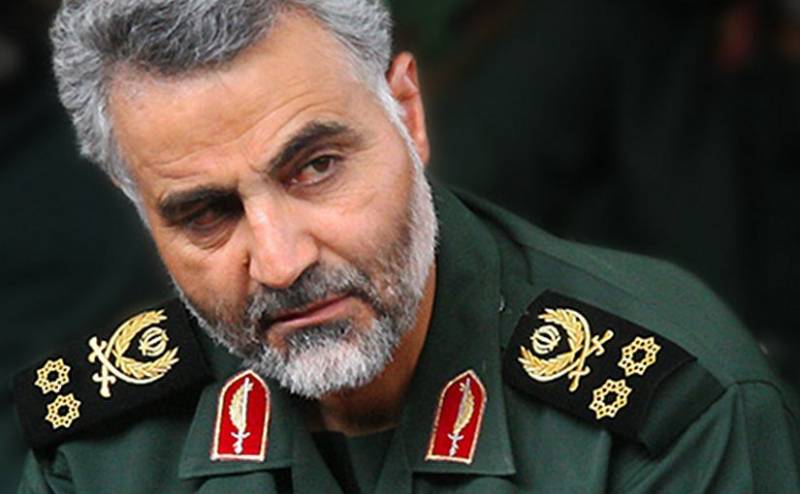 (c) Sayyed Shahab o Din Vajedi
At the same time representing the Russian side, Lieutenant General Sergei Rudskoy disagreed with the Iranian proposal. He defended the need to preserve the existing organization of troops, the backbone of which is the army corps. At the same time, the general stated the need to re-equip a number of buildings with new equipment, expand the composition of elite troops and involve private military companies of Russian origin to protect strategic facilities in Syrian territory. The latter would give the opportunity to concentrate the troops of the Russian Federation on more important theaters.