The Kurds, with the support of the United States, have advanced towards Deir ez-Zor. The CAA attempted an offensive in the Ain-Tarma area in Damascus and near the city of Hamim in Homs. The Russian Federation sent sappers to Deir ez-Zor. Reports about it
FAN
with reference to Syrian sources.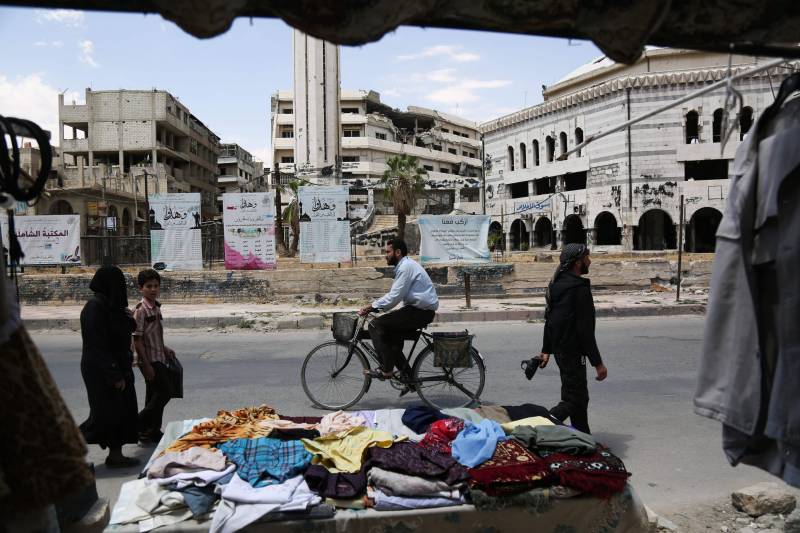 During the day, fighting broke out between the Islamists and the UAR forces in the north-east of the capital. After rocket attacks, the Syrian army attempted a ground attack in the Ain-Tarm area, but the attack was repulsed.
Clashes between radicals of the armed opposition and Syrian troops in northern Homs were observed throughout the day. The parties conducted mutual artillery and rocket attacks near the settlements of Ain Hussein, Ayn al-Dananir, Al-Amiriyah and Al-Saan. Government forces launched a new offensive in the area of ​​the strategic city of Hamim on the border between the provinces of Homs and Deir ez-Zor. The ATS forces have not succeeded in succeeding in this direction.
Over the past day, the sappers of the Syrian Arab Army (CAA) continued to demine the city of Deir ez-Zor and its environs. Information portal Reuters reported that 175 Russian military personnel were sent to help government forces. In the meantime, the SAR army, together with the Shiite militias and with the help of Russian military aircraft, carried out a sweep from the IS (ISIS, a group is prohibited in the Russian Federation) of nearby settlements. The clashes were fixed on the outskirts of the Ayash and Al-Bagiliya settlements, as well as in the area of ​​the al-Tard altitude, which had been liberated the previous day. The Syrian Democratic Forces (SDF), operating in the region with the support of the Western coalition, advanced slightly in the northern part of the region, capturing the former base of the 113 division.
In the eastern part of the province of Hama, the units of the SAR and allied forces with the help of the Russian HVA managed to make some progress and take control of the power station south of the city of Salba.
The Syrian Democratic Army (SDF) continued to fight ISIS terrorists in central and southern Raqqa. Kurdish units provided air cover
aviation
Western coalition. As a result of a series of sorties, several buildings, including the city mosque, were destroyed. The militants continue to provide fierce resistance.