As the
RIA News
, former Deputy Assistant to the President of the United States Sebastian Gorka identified Iranian-supported "Shiite jihadism" as a more serious security threat compared to the radical Sunni currents, whose followers carried out
11 September attacks 2001 of the year
.
His speech was held on the margins of an international conference in the Israeli city of Herzliya. According to the former politician, the administration of the Jewish state, including Prime Minister Benjamin Netanyahu, is adequate in its approach to Iran, regarding it as "the number one threat." This is caused by Tehran's curtailed, but also implemented, development of its missile weapons, hostile rhetoric of leadership and anti-Israeli support throughout the Middle East.
For the past 16 years, we have focused on Sunni jihadists, and this was understandable. Sunni jihadists from Saudi Arabia and Egypt were piloted by the very planes that rammed the very buildings. Sunni jihadists staged terrorist attacks in Fort Hood, Boston, San Bernardino and so on and so forth. But we will cope with them, crush them with the help of our friends and allies. But I was convinced that there is a more serious problem ... Shiite jihadism is probably a big problem.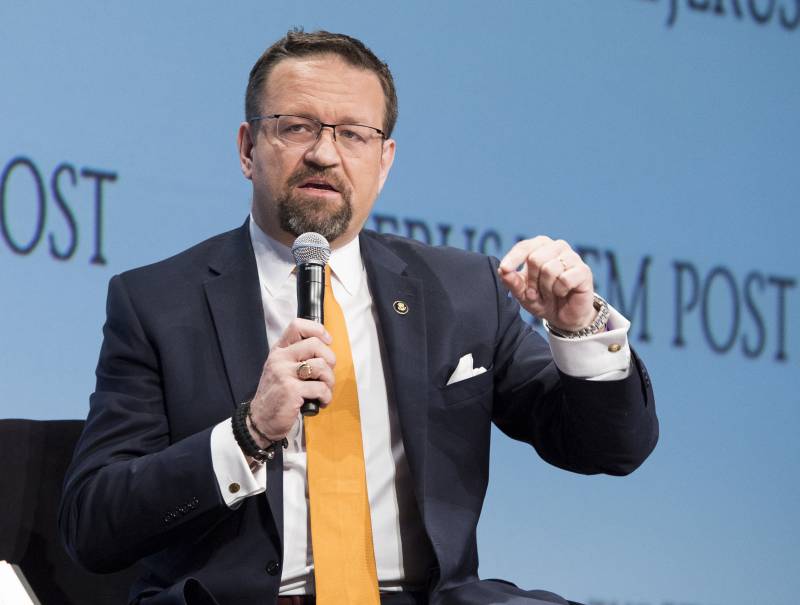 Gorka believes that Iran is "the greatest sponsor of terrorism in the world," a theocracy that "perfected the art of indirect warfare using puppet structures," such as the Hezbollah Lebanese Shiite movement.
In this regard, he spoke critically about the agreement of the six "great powers", in particular the United States, with Iran, according to which Tehran limited its nuclear program in exchange for the lifting of sanctions.
They have not removed the threat of Iran getting nuclear
weapons
, but only for the time being moved away ... We need to learn from our Israeli friends. Israel is right and was right about the threat from the Islamic Republic.