According to information
RIA News
,
Daily Mail
referring to the CCTV-2 channel, reports on the creation in China of a working model of the EmDrive engine, the functioning of which cannot be understood within the framework of energy conservation laws.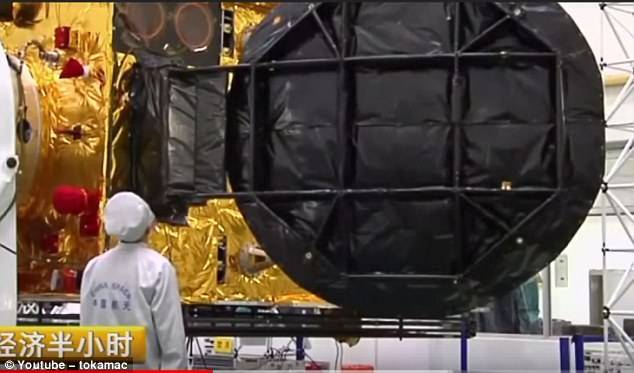 Technical details of the development are not disclosed, but it is argued that in the near future the power plant is expected to be tested in space.
EmDrive consists of a magnetron, generating microwaves, and a resonator, which accumulates the energy of their oscillations. Under the action of the engine, a thrust is created, inexplicable by the laws of conservation of energy. As the scientists say, the power plant, designed on the basis of this engine, makes it possible to reduce the flight time to the edge of the Solar system to several months.
As previously pointed out by experts from NASA in their published scientific work, EmDrive really generates a "constant" thrust without spending fuel and generating a directional radiation beam, which, in their opinion, contradicts the law of conservation of momentum.
The concept of motion without a reactive mass ejection contradicts the Newtonian law of conservation of momentum, which states that within a closed system the linear and angular moments remain constant, regardless of changes occurring within this system. Simply put, if an external force is not applied to the body, it is impossible to move it from its place.