Specialists of the management brigade deployed in the Leningrad Region have begun to master the modern communication tools of the new generation in the field, reports
press office
Western District.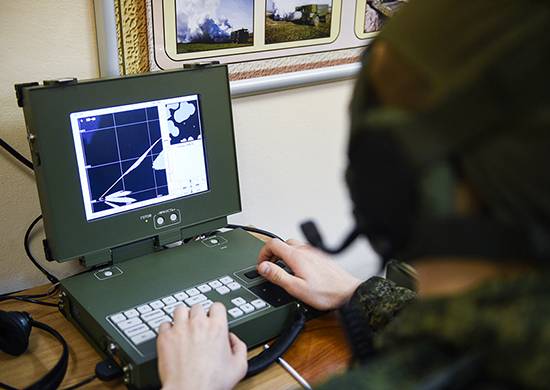 Signalers learn to deploy field mobile control centers, communication centers, work in different frequency ranges, and also master the P-419-MP "Andromeda-D" radio relay communication station that has recently arrived at the connection based on the KamAZ vehicle and the P-166-0,5 unified radio station on the base of the BTR-80, included in the set of the ACS by the troops in the tactical level,
says release.
The press service noted that "for admission to work on high-tech equipment, conscription servicemen in the brigade have certain requirements, first of all, an adequate level of education and special training, therefore every second of them has a higher and secondary technical education".
It is also reported that to perform tasks for the purpose "the control team has more than 30 various models of modern communication technology, including command and staff machines, radio stations of various capacities with the possibility of receiving and transmitting radio signals up to 300 km, radio relay and troposphere stations, stations satellite communications, integrated hardware stations. "