Berlin must return to the "tradition of the policy of detente" and try to improve relations with Moscow, leads
InoTV
statement of the leader of the left in the Bundestag Sarah Wagenknecht.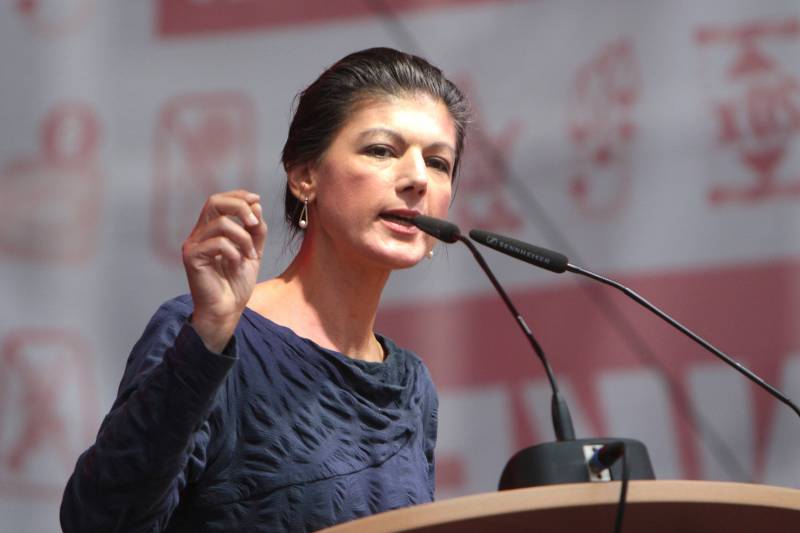 Anti-Russian sanctions harm Germany's economy, and confrontation threatens European security and peace in Europe. I do not see the sanctions changing anything in the situation. I hope that there are no people so crazy who are ready to go to a military conflict with the Russian Federation over the Crimea,
said Wagenknecht in an interview with the Rheinische Post.
She also spoke on the crisis on the Korean Peninsula.
Everyone feels uncomfortable with the thought that a dictator like Kim Jong-un from North Korea has atomic
weapon
. However, anyone who wants to prevent an increase in the nuclear arsenal in other countries, must ensure that the United States no longer strikes military attacks on unwanted governments,
stressed the deputy.
However, in her opinion, where a big threat for the whole world comes from the American President Donald Trump.
The nuclear arsenal of the United States is disproportionately larger than that of North Korea. The American president, who is actively building up military capabilities, is heating up a conflict with Russia and is threatening a Twitter attack with a nuclear strike, is a great threat to security,
noted Wagenknecht.