The administration of Donald Trump is considering the possibility of adopting a new type of nuclear weapon
weapons
- miniature low power devices, reported
Political
. According to the American administration, this will give the military more opportunities to contain potential opponents. However, experts note that the emergence of a new type of atomic bombs may give an impetus to the arms race and will make the use of nuclear weapons more likely.
The technical characteristics of the new weapons were not disclosed, it is only known that they are compact, inexpensive to manufacture, cause relatively little damage and can be delivered to the place of use by missiles, airplanes or special forces.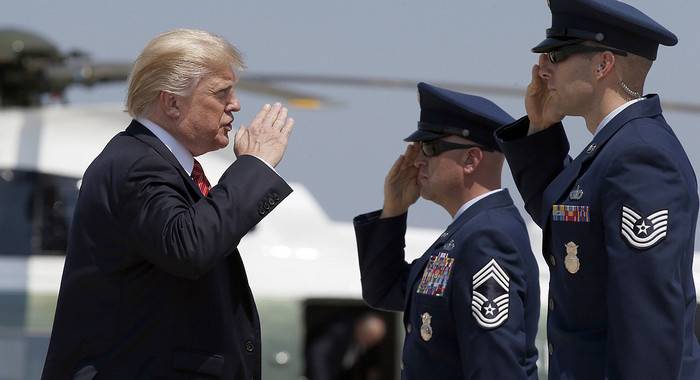 If the US engages in the development of new nuclear weapons, they will send an absolutely wrong signal to the whole world. Especially now, when the international community makes efforts to non-proliferate this type of weapon, this work will be under threat. If the world's largest conventional and nuclear power decides that it is unable to defend itself without a new nuclear weapon, we will undermine our ability to prevent other countries from increasing their own nuclear capabilities.
- considers Stephen Andrisen, the representative of the State Department in the administrations of Ronald Reagan and George W. Bush. In the administration of Bill Clinton, he oversaw weapons in the National Security Council.
The US Congress is worried that the development of new weapons will require the abolition of the 25-year moratorium on nuclear testing. Innovation of the US administration will cause fierce debates, according to the publication.
Now the core of the US nuclear arsenal consists of free-fall and adjustable B61 variable power bombs. Thermonuclear warheads are also installed on Minuteman III intercontinental ballistic missiles and Trident II missiles deployed on submarines, reports RG