Kazakhstani linguistic experts analyzed the existing Kazakh alphabet before the procedure for translating it into Latin. Recall that the task of translating the Kazakh language into Latin was set by the President of the Republic, Nursultan Nazarbayev. The President of Kazakhstan said that in the case of the romanization of the language, he "will receive a new impetus to development and will take a special place in the system of world languages." What prevents the Kazakh language from developing in Cyrillic and occupying a special place in the mentioned system in its current form - no one in the camp of the Kazakh authorities can really explain.
A Kazakhstan philologist Yerbol Tleshov told the media that the number of letters in the Latinized Kazakh alphabet will be almost halved. If now the 42 letters, then after the translation into Latin will remain 25.
Philologist quotes the portal
"Nur.kz"
:
If we will in the classic alphabet used throughout the world, introduce new signs, then we will not achieve the goal. The variants that we offer are taken only from the original Latin alphabet - that is, there are no commas and dots.
The statement itself about some kind of "classic alphabet used throughout the world" is puzzling. Or "the whole world", in the understanding of Mr. Tleshov, does not include such countries as Russia, China, India, Japan, Vietnam, Korea, Thailand, Belarus, Ukraine, Bulgaria, Serbia, etc.?
Introducing the draft of the Kazakh alphabet, the philologist stated that several letters will now be designated by the so-called digraphs - a combination of two Latin letters: Ә - ae, Ө - oe, Ү - ue, Ң - ng, Ғ - gh, Ч - ch, Ш - sh , W - zh.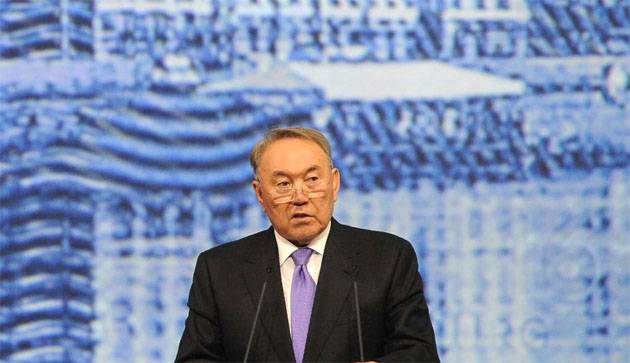 Tleshov:
The new alphabet is also a correction of the shortcomings of the current alphabet.
It turns out that the inhabitants of Kazakhstan, among whom the majority are Russian-speaking, lived for decades with "shortcomings" in the alphabet, until the "bright minds" decided to correct the shortcomings ...