Budapest will not support all Ukrainian initiatives in the international arena due to the Kiev law on education, the Hungarian Ministry of Foreign Affairs reports.
The country's foreign minister, Peter Siyarto, summoned the Ukrainian ambassador, Lyubov Nepop, to personally inform her that this law was "shame and disgrace."
As the press secretary of the ministry Tamas Menzer notes, Hungary will impede Ukrainian international initiatives until the law is amended.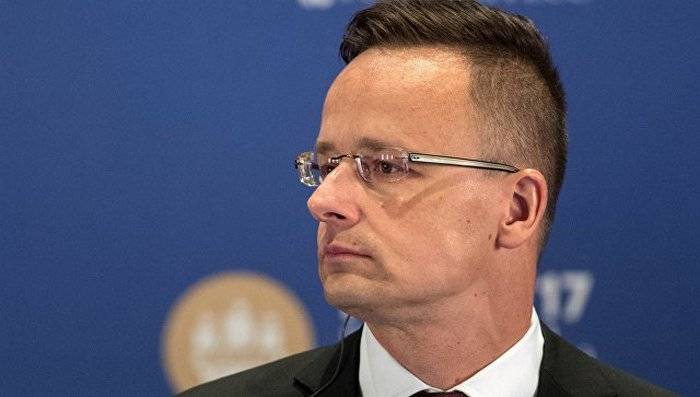 The law in question was approved by the Verkhovna Rada at the beginning of the month. It implies a complete refusal to teach subjects in any languages ​​other than Ukrainian, by 2020.
Hungary considers completely unacceptable the new Ukrainian law on education, which deprives national minorities of the right to study in their native language in high school, and notes that the law contradicts rapprochement with the European Union, said earlier the head of the Hungarian Foreign Ministry, Peter Siyarto.
I will make a rather tough statement on the situation in Ukraine. 150 is inhabited by thousands of Hungarian citizens, and the Ukrainian parliament has passed a law that violates the rights of minorities, including Hungarians, deprives minorities of many educational rights. They deprived minorities of the right to study in their native language in high school.
- said Siyarto
Romania also expressed concern about the adopted law, stating that it violates the rights of national minorities, reports
RIA News
.