Effective support of the Russian Aerospace Forces allowed the SAR Army to expand the security zone in Deir ez-Zor, under the blows of the international coalition in Abu Kemal, 17 IG prisoners (ISIS, banned in the Russian Federation) were killed,
FAN
with reference to Syrian sources.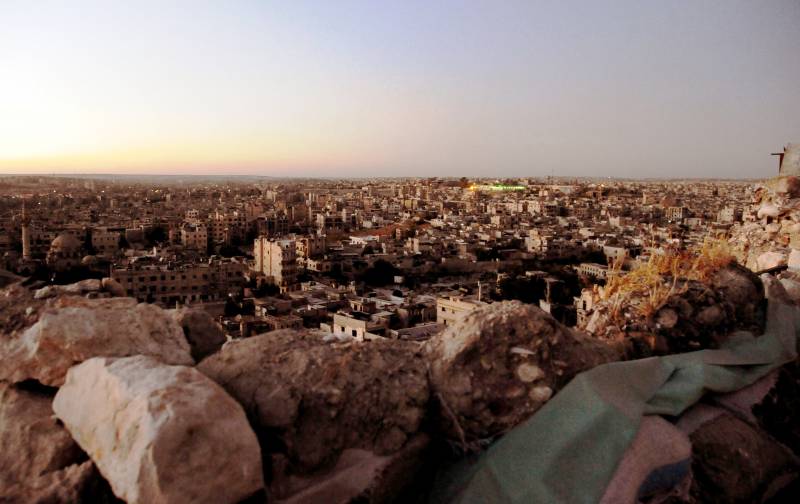 The Syrian Arab Army (CAA) established control over a number of checkpoints in the province of Damascus, removing radical militias from the checkpoint areas. In Eastern Gute, the CAA continued fighting against radical opposition-based militants based in the region.
In the east of the province of Homs, fighting continued between the Syrian army and ISIS terrorists. Clashes were recorded in the vicinity of the villages of Horbat al-Khayvaniya, Um Sazh and Horbat al-Saba. The government forces, with the support of the VKS of the Russian Federation, continue to sweep settlements from the IG inside the Akerbat boiler, and control has been established over the Um Sakhrizh settlement. Also the efforts of the Allies from the radicals liberated the village of Rahum.
A joint military operation by the Syrian army and the Russian Aerospace Forces continued in Deir ez-Zor. Allied forces in the vicinity of Al-Tamina destroyed an infantry fighting vehicle, as well as a group of IS terrorists. At the same time, demining began in the area between the cemetery and Deir ez-Zor airport. New units of the Syrian Arab army and allied forces arrived in the Al-Panorama area, taking control of the city of Al-Malha in the Al-Panorama area. The liberation of the settlement from the IG was the final point of the clearing of the strategic route Palmyra - Deir ez-Zor.
The Syrian Democratic Forces Command (SDF) has announced the capture of the Al-Zarab and Al-Ruwayshed areas in the north of Deir ez-Zor province. Units reached the specified territories after they were left by ISIS terrorists. Later, the Kurdish units reached the borders of the provincial capital. A local source said that the SDF fighters are fighting with terrorists in industrial areas on the northern outskirts of the city of Deir ez-Zor.
The Western coalition air forces inflicted a series of air strikes on the prison building, which held prisoners of ISIS terrorists in Abu Kemal (Deir ez-Zor province). As a result of the attack, 17 prisoners were killed. The prison mainly contained civilians from Syria and Iraq.
Syrian Democratic Forces (SDF) freed from the IG terrorists the Al-Murur district in the west of the city of Rakka. Fierce fighting with the Islamists continues in the neighborhoods of Al-Nahda and Al-Mansur. As a result of a suicide bombing attack in the besieged part of the city of Rakka, 20 civilians died.