According to the information of the Internet portal
Warspot
network log
Popular Mechanics
announces the intention to give unmanned auxiliary "bodyguards" to American fighters. The relevant competition called Flying Missile Rail was announced by the Defense Advanced Defense Projects Agency (DARPA) of the US military.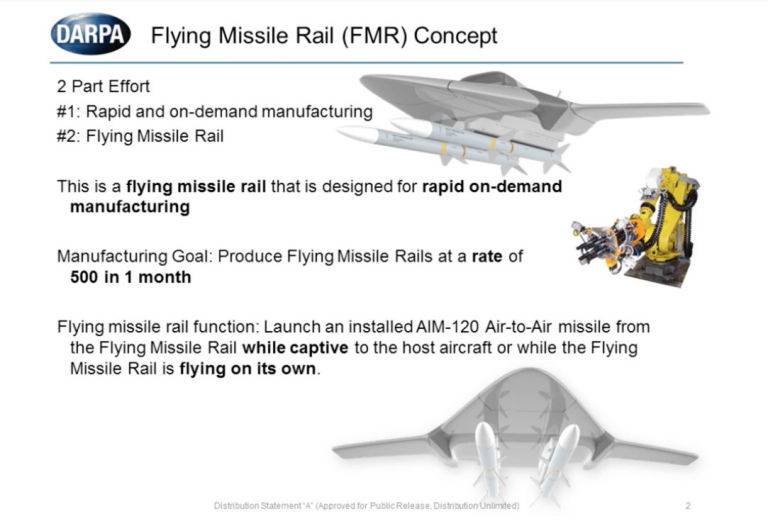 Within the framework of this program, it is planned to develop flying carriers of air-to-air missiles. They will start in the air with
F-16 aircraft
and F / A-18, which will be pre-installed. Due to this, the Pentagon intends to provide the obsolete models with additional survivability. For example, if a pilot detects a superior enemy fighter, he will be able to launch a UAV armed with missiles and retreat to a safe distance.
In accordance with the requirements, the duration of a UAV flight of this type should reach at least 20 minutes, speed - about 1100 km / h, and two missiles should represent the armament.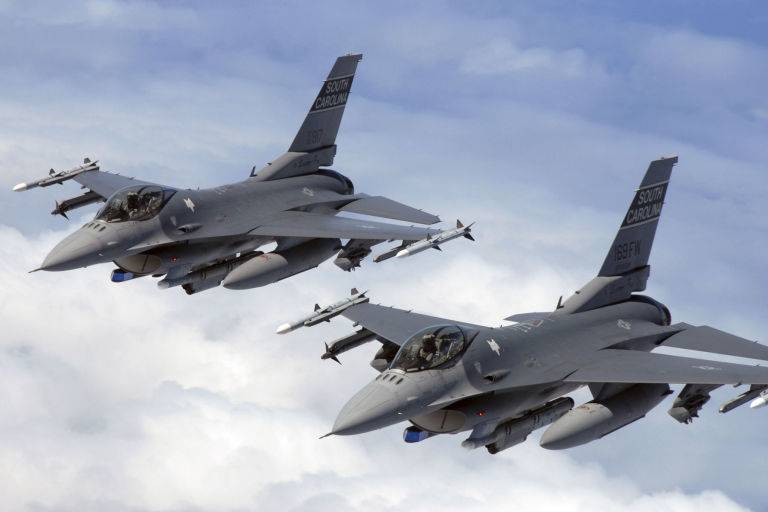 However, the main task in the implementation of the program is not the development of a design
drone
, and the creation of mobile assembly lines with high productivity. It is expected that their production will be able to deploy in the field thanks to mobile assembly lines that fit into several shipping containers. This will allow the combat unit to independently collect dozens of the indicated
drones
.
Currently, the Flying Missile Rail program is in concept stage. If, however, the task is implemented, the fleet of obsolete US fighters will be able to get a new breath.