According to information
RIA News
, in the "Roskosmos" reported about the launch of heavy Baikonur scheduled for late evening on September 11
carrier rocket "Proton-M"
intended for launching the Spanish communications satellite Amazonas-5.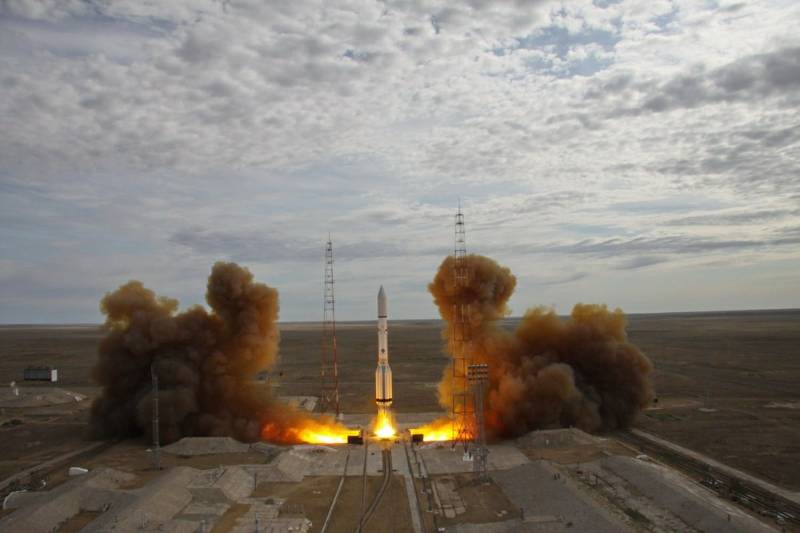 The launch of Proton with the Amazonas-5 satellite is scheduled for 22.23 Moscow time. As expected, the separation of the spacecraft from the Briz-M upper stage will take place in nine hours, approximately at 7.35 Moscow time already on September 12.
- explained in the space agency.
The satellite loaded onto the carrier was released by Space Systems Loral (USA) by order of Hispasat (Spain). It is designed to provide services in the field of television, corporate networks and telephone communications in South and Central America.
The launch agreement was signed with International Launch Services Inc. (ILS, Reston, USA), promoting "Proton" on the foreign market and being a subsidiary of the Khrunichev Center - developer and manufacturer of Proton carriers and Briz-M booster blocks. Start-up insurance is provided by SOGAZ. It concerns the Proton-M launch vehicle, the Breeze-M upper stage, the head fairing, the transition system for launching the spacecraft and the satellite itself.