The show of the ex-president of Georgia, the ex-governor of the Odessa region and just a person without a passport is going on. Supporters of Mikhail Saakashvili broke through the cordon of security forces at the Shegini checkpoint on the border with Poland, after which the ex-president of Georgia entered the territory of Ukraine.
Saakashvili's activists and supporters, breaking through the cordon of border guards, ran inside the checkpoint, from where Saakashvili came to them and proceeded to the territory of Ukraine surrounded by supporters.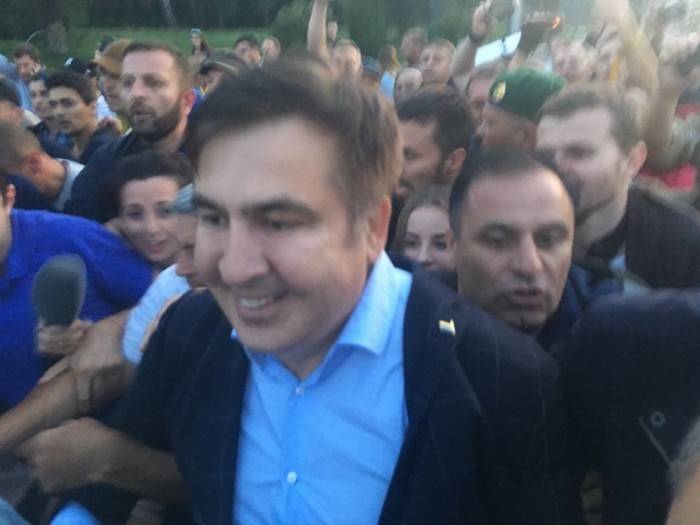 I urge you guys, I love you very much, do not obey the criminal orders. A huckster president and other hucksters make billions while you shed blood. There are all criminals. And you know that very well.
- - Saakashvili addressed the people on the border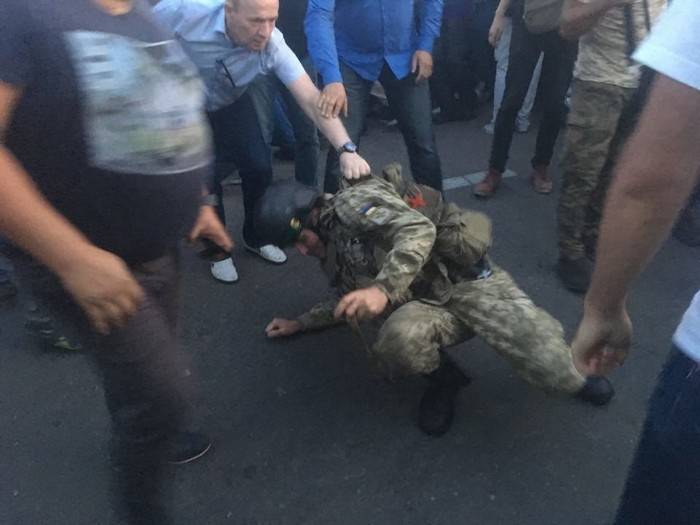 In addition, the politician promised to confiscate the cottages and fortunes of the generals-frontier guards and distribute everything to "ordinary soldiers"
Earlier, the Ukrainian border guards and employees of the SBU blocked the checkpoint "Shegini", standing by a living chain. Several dozen supporters of Saakashvili, including a number of deputies of the Verkhovna Rada, gathered in front of them. Saakashvili himself said that the Polish border guards had let him across the border, but warned about "problems" on the Ukrainian side.