Senator John McCain (Republican from Arizona) believes that he has a fairly high chance of cure for brain cancer, reports
TASS
.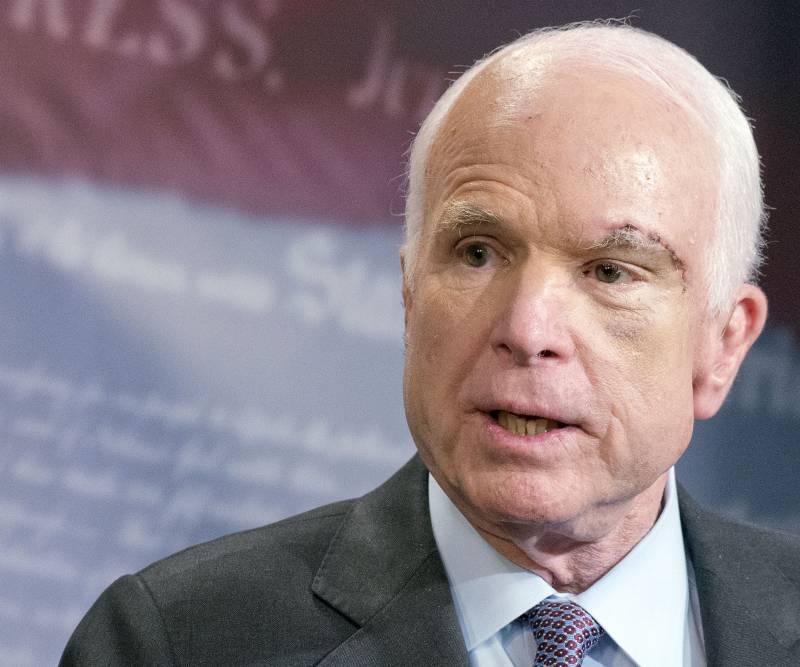 The forecast is good enough. I have a dangerous form of cancer, but so far the results (of treatment) are excellent,
McCain said on CNN.
He called his illness "another difficult test," which he hopes to endure.
I faced a challenge, but I came across other challenges. I'm pretty sure that I can handle this challenge too,
added senator.
The fact that McCain diagnosed a tumor in the brain, it became known in mid-July. Representatives of the senator said at the time that on July 14, "surgeons at a medical center in Phoenix, Arizona, successfully performed an operation to remove a five-centimeter blood clot" from the senator's left eye. The operation lasted more than 3 hours.
The specialist who participated in the operation said that the legislator had "discovered glioblastoma associated with the formation of a thrombus." As a result of surgery, the tumor was removed.
He also noted that earlier McCain had been repeatedly diagnosed with skin cancer.