Georgian ex-president Mikhail Saakashvili decided to turn to the Polish police due to the fact that he was asked to leave the train to Ukraine, reports
RIA News
.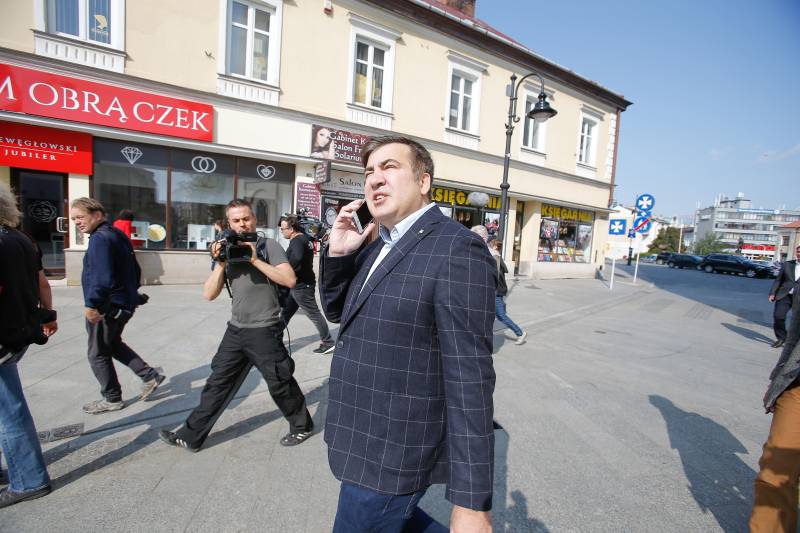 Earlier it was reported that at the checkpoint "Krakovets" in the Lviv region, where Saakashvili was expected to arrive, the border guards suspended the passage of cars. In this regard, the ex-president of Georgia and the former governor of the Odessa region decided to cross the border by train.
At the station, he confirmed to journalists that he intended to return to Ukraine with a Ukrainian passport and "seek restoration of his rights."
However, after Saakashvili took a seat in the car, he was asked to leave the train on the speakerphone:
Our train is a person without the right to enter the territory of Ukraine. The train will not travel until that person leaves the train.
The conductor who made the announcement explained that this was the order of her leadership.
In turn, Saakashvili said that this "is contrary to European law," and he intends to contact the local police. The politician also asked journalists not to disperse.
Earlier, the President of Ukraine deprived Saakashvili of his Ukrainian citizenship for allegedly providing inaccurate information when he received it. Saakashvili himself at that time was in the United States. Later, he repeatedly stated his intention to return to Ukraine on September 10 in order to continue the fight against Poroshenko.