Turkish President Recep Erdogan announced his readiness to assist the refugees from Myanmar who are currently in Bangladesh, reports
RIA News
.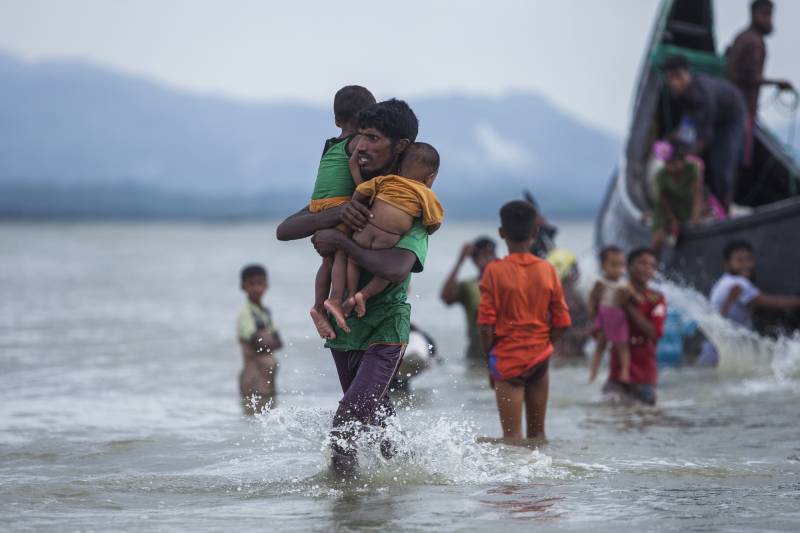 Such a statement the Turkish leader made at the first
stories
the summit of the Organization of Islamic Cooperation (OIC) on science and technology, which takes place in Astana.
Erdogan noted that Muslims today are experiencing a number of difficulties, and called for strengthening unity and cooperation to overcome them.
In Myanmar, our Muslim brothers face very cruel treatment, they are forced to leave their homes. We must make efforts to prevent this unjust attitude towards them. Together with the governments of Myanmar and Bangladesh, we want to work to prevent this human drama. Those Muslims who seek refuge in Bangladesh also need help. We informed the Bangladesh authorities that we want to help in this regard,
he said.
Recall that the conflict in Rakhine between Rohingya and the indigenous people of the state who practice Buddhism has existed for many decades. The escalation of the conflict began with the transfer of power in Myanmar from the military to a civilian government and the beginning of democratic reforms.
Since the end of August, the Myanmar security forces have been conducting an operation against Islamic militants of the Rohingya (Rohingya) ethnic group, which began after the militants conducted a coordinated attack on several police posts and army barracks in Rakhine State. As a result, about 400 people died.