No, well, that's why people do not understand their benefits from cooperation in the defense of their summer cottages? I'm here for a weekend at the cottage. Well, you know, all sorts of peppers, zucchini, these, zucchini, eggplant ... growing, reptiles. Nothing takes them. It seems cold and already, but they still grow. And try not to collect. Blessed brain will make in full.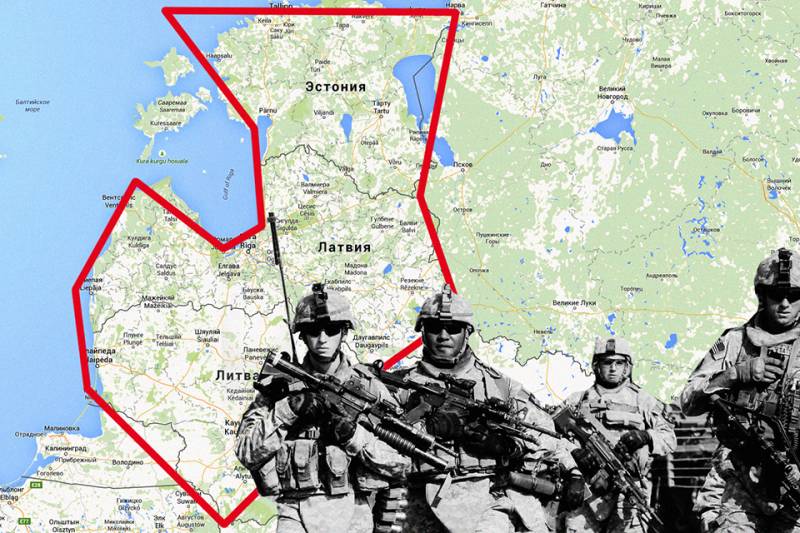 A summer house is generally a special conversation. As soon as I come, immediately innovations arise in my head. Here, for example, how to deal with mosquitoes? We humans initially went the wrong way. Do not fight them! On the contrary, it is necessary to help nature to bring a new breed of mosquitoes. Without "squeaky". I flew in, devoured silently and flew away. All just benefit. And so ... Silence is already ringing, and some imbecile beeps in the ear. Like a garbage truck that in the morning 5 trash cans knocks on his body. Yes, and on the "KAMAZ" roaring ...
Well, it is, memories. The problem we have at the cottages is different. Aggressive neighbors! In the sense of the homeless, the crop is harvested without coordination with the owners of the cottages. Qualitatively, I must say, collected. Without a loss, as in Soviet times, newspapers wrote about the "battle for the harvest". The owner came and rejoices. Work is no longer necessary. Enjoy the peace and fresh air. Although what is our fresh air? Oxymoron. Type "living corpse" ...
The men thought how to fight the aggressor. What just was not offers. And spend the night in turns. And to put the police on the border. And the harvest to clean on their own, to climb is not what it was. It only rests against a whole complex of unsolvable problems. Will come out against a dozen homeless owner - and so what? Police have to pay. And I feel sorry for the money. And the harvest, I have already written above, is growing, the reptile and growing.
Thank you grandfather Fedot. Found a solution. It seems to be. He is interested in politics and keeps dogs at home. These pit bulls. Already three. Muzzles! .. Past runs and does not notice you. Only the tail sometimes leaves a bruise on his leg. Like whip whipping, beast. And most importantly, they are good. Our do not touch. Only barking menacingly ...
In short, Fedot's grandfather suggested creating a dacha "Schengen" for his dogs! Holes in the fence to break, so that his "Mordovoroty" could run throughout the territory. Hear the aggressor - and there. Bark. Beautiful idea, of course. Only here something in her guarded us.
On the one hand, it looks like the costs will be less. He brought food for the dogs, gave it to his grandfather, and that was all. Sleep well, dear comrade ... And on the other hand? If, for example, at night I want to come to my country house for whatever I need? The same will have to grandfather Fedot bow to run. "Take your animals away. I want to sleep in my house or there, grill the kebabs" ... It seems that the dacha is not quite mine anymore.
Again, I will remove all my "anti-agressive" devices (and I will have to clean them, dogs can hurt them), and grandfather Fedot will take the dogs and go somewhere to the next exhibition. And then what? Fly, homeless. Rob "defenseless" cottage.
And if, to be honest, is Fedot drink? Will, so to speak, sleep fast? Who will his dogs guard? They only obey their master. On us they spit from a high bell tower. And again, we seem to be defenseless ...
And what happens? Beautiful offer. And it is beneficial only to grandfather Fedot. God didn't cheat on his dogs appetite. To feed, it means that we all will be in a crowd. Yes, and live under the constant occupation of their own summer cottages. Dogs do not run where we paved the paths, and where shorter. For some reason, the beds more.
We expressed, therefore, our doubts grandfather Fedot. Oh, what started here! .. The Europeans are unfinished! .. The enemies of European security! .. The Germans are not enough! .. The French are glamorous! .. In short, Fedot's grandfather drove us into a stupor completely. Especially when you consider that we live in Asia. Beyond the Urals ... Why is this so? Well, we started with him "take off the interrogation." Koll, slyman, where did you get the idea from? Here your dogs won't help you.
I mentioned there at the beginning that our grandfather is interested in politics. Here is the spioneril Fedot little idea from the ... Minister of Defense of Lithuania Raimundas Karoblis. It turns out that on September 6 and 7 in Tallinn a regular meeting of EU defense ministers was held. Well it is clear. "West 2017" ... It was to this meeting that the minister posted his proposal on the website of his own department.
"Together with the Benelux countries, Finland and Estonia, we propose to develop within the framework of PESCO (permanent structured military cooperation of the EU countries) a military Schengen project that will simplify the movement of troops across Europe."
Well, right our grandfather Fedot. Sage! "A large number of countries support the project, and its implementation is important for both the EU and NATO, as this will make it easier to invest in the creation of military infrastructure."
It would have immediately said: "Dogs should be fed! And the main supplier of food lives across the ocean. We have to feed the little animals ourselves." Only now it is not clear, the Minister of Defense of such a militarized country as Lithuania, did not read the statements of the American president? As I recall, Trump unequivocally stated that the Americans would not "feed" the Americans for "European dogs" for free. Food is worth the money. In the morning money, in the evening I go ... food! Business is called.
And in fact, which is characteristic, directly by our doubts, in the sense of preserving our beds from the "animal paths", the minister walked. Intelligent man. Maybe ... Even the fact that the Fedotov dogs' appetites will increase, hinted.
"Continuous cooperation should contribute to increased defense spending in the European Union and the creation of real defense capacities in Europe."
In general, we figured out what's what. Grandfather Fedot this, a note of protest, expressed. If, they say, your dogs will run along our sites, we will break off their legs. Do not look at the face face. And feed them yourself. Kohl started. We are not Europeans any. We solve quickly. This is the European defense ministers are silent, their governments are being consulted. And we ourselves with a mustache.
And the result of our meeting was summed up by grandmother Natasha, the dandelion of God. small, constantly in the country the letter "sic" stands. Beautiful there with her. Flowers, fruits and vegetables. Even the hive is worth it. And the character ... Bears, probably, bypass such women.
"I'm not going to let my dacha occupy you, old devil! This is what happens, in my section dogs will run? And you'll follow dogs with friends (this is about us). You want to ruin my life? I give you a back by cutting I will level the shovels (it can definitely do it). And to all other defenders (and why should we?). They invented a defense here. There is nothing to defend! Nobody attacks you, and you steal vegetables from you, and you don't bring their women once a week. "
But it is interesting to me: the Europeans will allow them to keep the occupying forces of other countries in their own areas, in their own countries. What will it look like: German or French division in Montenegro? Logically, this is a real occupation. Only in logic, I have long lost faith. Back in childhood. When the goat bit me in the apiary ...