The press service of the Ministry of Defense of Ukraine announced an increase in the level of monetary allowances for servicemen located in the so-called "ATO" zone. At the same time, the Treasury Department of the Ministry of Defense of Ukraine notes that the level of additional payments depends on which line of servicemen is in the "ATO" zone on "which line". If you believe the reports of the treasury of the Ukrainian department, the military "on the first line" will receive an additional 10 thousand UAH (about 22 thousand rubles), and on the second - 4,5 thousand UAH (approximately 10 thousand rubles) monthly.
Official site
The Ministry of Defense of Ukraine gives a statement by Stepan Poltorak:
Also, military personnel of popular and dangerous professions, such as intelligence officers, military
tank
subdivisions and other specialists will receive additional pay - allowances for service in these subdivisions.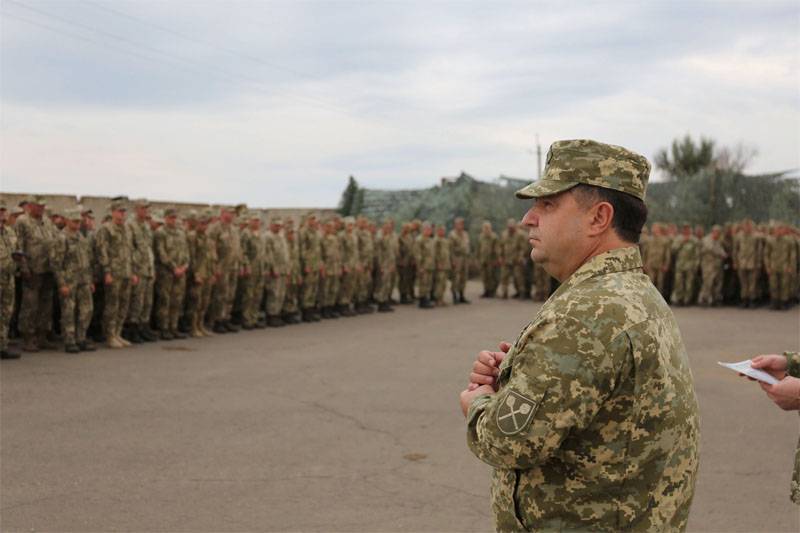 Recall that in due time, at the peak of electoral activity, then another presidential candidate, Poroshenko, promised participants in hostilities in the Donbas a monetary allowance of 1 thousand UAH per day.
Users of the Ukrainian segment of social networks were amused by Poltorak's statement regarding financial payments:
Previously it was - the higher the rank, the greater the premium. Now everyone gets the same: that the general or colonel, that the contract.
For reference: the military budget of Ukraine for 2017 a year exceeds 5% of GDP.