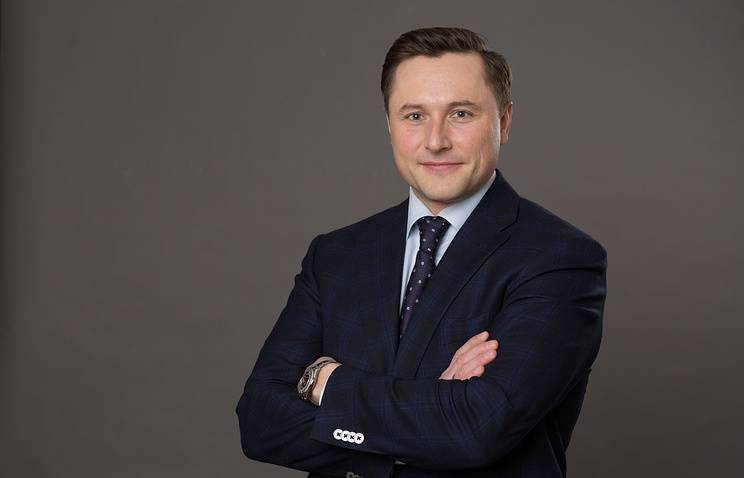 The Concern "RTI", the developer and creator of intelligence and information tools for the ground-level echelon of the Russian Missile Assault Warning System, is planning to export security. About emerging contracts in this area, breakthrough and high-tech solutions that the holding will supply to foreign customers, as well as the introduction of the industrial Internet and cybersecurity systems in an interview with TASS told the general director of the Concern "RTI" Maxim Kuzyuk.
- Maxim Vadimovich, you have been heading the Concern for two months now, and, apparently, you managed to get into the course of his business. Are you planning to change the development strategy of RTI?
- Our company has always set and sets itself the most ambitious goals in all segments of its presence - radar, automated control and security systems, communications and microelectronics. This approach allows RTI to maintain its position as one of the leaders in the Russian market for high-tech products.
At the same time, our previous strategy was based on a fairly large increase in production volumes. And in view of the fact that further financing of the State Armaments Program (LG) is planned to be reduced, now we hardly have to expect a large-scale loading of our production capacities through the state defense order. Even despite the fact that we are in the strategic segments of the LG.
Based on this, the company's strategy will be partially adjusted. The main vector on which we intend to focus is the growth of our own efficiency.
We have already held meetings with the heads of our enterprises and scientific institutes that are engaged in the development, creation and supply of equipment. They were assigned the task of focusing precisely on project management, cost reduction, implementation of a new production system.
As for me personally, as a general director, I intend to concentrate on implementing the updated company strategy, increasing operational efficiency, and finding new opportunities for business development.
- What exactly will change?
- Requires substantial productivity growth in enterprises. Previously, only financial goals were set, production efficiency was given less attention. But due to the limited markets in which we operate, we need to become more flexible, more efficient and to earn more on these volumes.
What makes me happy: we have a very high intellectual potential. The company has a strong institute of chief designers who are responsible for the development of individual systems. We will build it up and help it grow in order to improve the efficiency of project management. There are many highly qualified specialists in our enterprises. And these are young cadres who are adopting experience and knowledge from the older generation and are already guiding individual projects.
- Will there be a reduction in personnel at the enterprises of "RTI"?
- We are not in such a bad situation as it was at state enterprises in 2010 – 2012: wages were minimal and the number of staff was high. Today, enterprises "RTI" decent salaries, but, of course, the number of service units, we will optimize.
But with regard to employees of production units, the question is more complicated. Here I set the task of improving production not by reducing or increasing the number of personnel, but by increasing productivity. It can be achieved by collecting volumes. For example, our priority is to work for an external customer as a second-third level supplier. And further, it will be under these volumes that we will form the numerical composition of the staff at each enterprise.
- Does the production base of enterprises "RTI" need modernization?
- Timely modernization of production, which is planned and carried out at the Concern's enterprises, allows us to maintain leading positions in our industries. For example, at the Yaroslavl Radio Factory, the assembly shop for finished products was reconstructed, a new mechanical assembly small-scale production was built, and a microelectronics workshop was created that corresponds to the 8 class of purity. Here is installed high-tech equipment.
In Yaroslavl, in parallel, there is an active construction of a specialized assembly housing and testing payload modules of promising domestic communication satellites, which should be commissioned at the end of 2017.
In general, the volume of the NRZ investment program for 2012 – 2016 exceeded 2 billion rubles. It is expected that by the end of this year, over 500 million rubles will be invested in the modernization of the Yaroslavl enterprise.
Another example of successful and timely modernization is the new production site of OKB-Planeta in Veliky Novgorod. Investments in its construction amounted to more than 280 million rubles. This is an object with an area of ​​1500 square. m rooms with a special class cleanliness level ISO 5.
In general, over the past five years, OKB-Planeta has undergone a radical reconstruction, which made it possible to create a technological line for the production of microwave chips on gallium arsenide and gallium nitride with a topological design standard up to 0,1 μm.
In a word, at the moment, almost all of our enterprises are re-equipped, and we have enough equipment, space, and modern facilities to ensure the implementation of our own projects and to go with them to foreign markets.
- With regard to markets - what are the potential customers for what products?
- Good prospects for our automated control systems (ACS). And they are receiving attention not only from our traditional customers - law enforcement agencies. RTI, as you know, participated in the creation of the National Crisis Management Center of the Russian Emergencies Ministry, which has been successfully operating for the benefit of the entire country for almost a decade. When it was created, the latest infocommunication technologies were implemented: RTI specialists created industrial software that has no analogues in the world.
We successfully implement the experience, technologies and competencies accumulated during the creation of defense products when creating an ACS for governments at various administrative levels.
In addition, today we have the competence and best practices for the export of high-tech security. There is already a demand for this topic. However, the export of such products can not occur instantly. I think the first contract we will have next year.
A separate direction - radar systems. In the product portfolio of Concern "RTI" there are finished products that can be offered to a potential foreign customer. In particular, this is the "Sunflower-E" surface wave radar, designed to illuminate the air and surface situation of a coastal state, and the Vitim air-space radar. Another of our export offers is the over-the-horizon detection of the Container. It is designed to detect and determine the coordinates of all aerodynamic targets at a distance of 3 thousand. Km.
And if earlier it was a question of deliveries abroad of single products and systems, now the question of integrating the systems developed by RTI into foreign systems is being considered. For example, we are talking about the creation of command posts and situational centers in countries that are potential for cooperation.
During the negotiations at IMDS-2017 and MAKS-2017 in the framework of cooperation, we made a number of proposals to potential foreign customers on organizing an integrated approach that interested foreign guests. We continued this work at Army-2017.
- Who exactly is interested in your export products?
- The geography is quite wide. We are aware of the interest in the production of "RTI" from a number of countries in the Middle East and Southeast Asia, as well as several CIS countries.
- Is it possible to consider the signing of RTI and Rosoboronexport of the promotion program of your equipment on the foreign market as a result, including recognition of the business success of the RTI brand on the global arms market? How do you generally assess the export potential of Concern "RTI"?
- Concern "RTI" is well known abroad. The revenue we receive from sales of military products has allowed the company to enter the international ranking of Defense News Top 100 over the past five years.
We view this program as a "road map" for entering the foreign market. In fact, we "fixed" mutual obligations to promote the Concern's products in foreign markets.
- What will be the automated control systems that you plan to export?
- We are going to export both specific solutions that are necessary for a particular customer, as well as unique solutions developed for a specific customer. Our benchmark is not so much standard "boxed solutions" as large individual orders: they are more expensive to perform, but they solve a more individual task.
Take, for example, the concept of "Safe City". Within the framework of this system, we have to solve problems that unite so many different systems made on different platforms. This, for example, and road safety, and the installation of surveillance cameras, and the collection of fines in the parking lot, and the functioning of the system of automatic assessment of the state of the road surface, and so on.
I would like to draw your attention that Concern "RTI" actively promotes its own decisions on the creation of control centers and situational centers for regional government bodies. Back in 2013, for the government of the Yamalo-Nenets Autonomous Okrug, our specialists developed an exclusive product - a unique integrated integrated security system that coordinates the interaction of all the power structures of the region. Conventionally, it is divided into an entry control subsystem, a street space control subsystem, a mobile access subsystem with a single form of data exchange, a subsystem for managing forces and assets, providing regulated access to all interested services. For example, as part of the entry control subsystem, there are complexes for scanning documents (passports) and automatic identification of persons that are installed at airports, as well as at railway stations. Also, the subsystem includes a vehicle license plate recognition system.
Our security system is integrated and allows you to increase its potential at the expense of already installed or newly implemented technical means. For example, the system can be expanded by a subsystem that would monitor and analyze the work of the housing and utilities sector.
The leaders of Russian subjects are extremely interested in this decision, since the control center is not only monitoring activities in the region, but also a tool for in-depth analysis of the life processes of the region, and a system of operational support for making management decisions.
- Is there any idea to offer such systems to a foreign customer?
- Yes, we are focused on the export of high-tech security. Our task as an integrator is to develop the architecture of such a system. Then it is necessary to formulate the requirements for its elements and choose platforms that will allow processing of huge flows of information. That is, you need to build a system that allows you to timely provide the necessary information to decision-makers, and at the same time correctly structure it at different levels in the hierarchy of organizations.
The main difficulty is to think over such a system correctly so that it can be effectively used and it is not overloaded with unnecessary information. That is, not only software and hardware are integrated here, but on the basis of already gained experience, individual solutions are being developed and this automated control system is customized for specific tasks of an individual customer.
- How is the import substitution program implemented in the Concern?
- Import substitution enterprises of Concern "RTI" are engaged purposefully. Our main customer requires that we use only Russian software and electronic component base (ECB). And I want to note that already for many products supplied to the military department, we have electronics and software completely domestic. This applies, including microprocessors.
ECB is designed and manufactured on the basis of domestic circuit design and topological solutions, which guarantees the safety of their use in strategic systems. In addition, we implement parts of architectural solutions, for example, the domestic software we have developed to protect information.
Also in Zelenograd we have our own scientific research institute of molecular electronics and a powerful microelectronic production base - PJSC "Micron". There, including the import substitution program. A vivid example of its success is the fact that the Micron banking chip is recommended for use in the national payment system Mir.
One more our enterprise, OKB-Planeta, in the period from 2012 to 2016 the year under the Federal Target Program "Development of the Defense Industrial Complex" developed more than 20 types of electronic components. In total, for the 2008 – 2016 years, our Novgorod-based company developed more than 60 type ECB, seven basic technologies for creating advanced radio devices, and also was able to replace more than 30 imported components.
The difficulty is that a very wide nomenclature is being used now - tens of thousands of positions. To master the whole line for a long time and expensive financially. Therefore, the primary task - the unification and reduction of the nomenclature - has been solved.
- In general, does Russia need an independent production of its own microelectronics for various fields of activity, including military, or can one manage to purchase microelectronics from such world factories as, for example, South Korea?
- Of course you need. Now with the development of technologies and systems based on microelectronics, a new stage is coming: if the state does not have its own electronics, then it is forced to build its systems based on import solutions, which, firstly, is unsafe, and secondly, what technology? independence "then can we talk?
Imagine this situation: tickets for Moscow transport are not supplied by our Russian Micron, but by a foreign contractor. And at some point — due to another wave of sanctions or for some other extreme reason — travel cards no longer deliver. What we have is a traffic collapse!
Or would they cease to supply chips for bank cards - to stop the entire system of non-cash payments because of this?
It is very important that today Russia has its own independent microelectronic production. And among them - PJSC "Micron". Our products are world-class, they are certified abroad, and we even win overseas tenders from global companies. On a topological level, we enter eight countries in the world that possess this technology.
Yes, we are behind the leaders. But our technologies are enough to ensure independence in strategic systems, the financial sector (bank cards, computers), transport (electronic tickets), energy (power electronics), when issuing personal documents (electronic passport, driving licenses, etc.).
- Will it be possible to distinguish the activities of hackers, natural system failures, various kinds of espionage from the use of cyber weapons? What are the signs?
- In the US, cyber warfare appeared in 2010 – 2011. Then, during 2011 – 2015, NATO countries also announced they were creating a cyber war. In turn, the Russian Federation adheres to an exclusively defensive policy, which is reflected in the Information Security Doctrine and the National Security Strategy.
To distinguish in the World Wide Web the harmful activities of hackers, natural system failures and various kinds of computer espionage from the use of cyber weapons, of course, is possible. For example, already today primary and secondary signs of a computer attack are easily distinguishable. Above this, by the way, specialists of Concern "RTI" are also working. So, literally a month ago, a monograph entitled "The National Early Warning System for Computer Attacks" was written by our specialists.
- The American company "Raytheon" announced that it is ready to supply a system against cyber attacks to US ministries and agencies. RTI is developing something like that?
- We are working on it. In particular, in the framework of the federal program SOPKA (Systems for the detection, prevention and elimination of the consequences of computer attacks - approx. TASS). By the way, at the moment we, in RTI, have successfully completed the tests of the open segment of a promising prototype of a cognitive early warning system about a computer attack.
At the same time, we must understand that we will not build such a global system alone - we need partners with whom we will work in cooperation.
- How will the diversification program be implemented at the enterprises of RTI?
- Again, here we rely on automated control systems. The key task now is to make your own boxed solution. We will work it on the most advanced users and then we will replicate in the interests of municipal, regional and federal bodies.
- How is the situation with the Far-Eastern Radiopribor factory today?
- As you know, Radiopribor OJSC is one of the leading enterprises of the military-industrial complex of Russia in the Far East for the production of radio-electronic equipment. Since 2015, the company has started to experience financial difficulties, today a bankruptcy procedure has been introduced for it.
As a result, according to Radio Apparatus, we chose a reasonably clear strategy: to create at its facilities a separate production complex of another of our enterprises - the Dubna Machine-Building Plant named after M.A. N.P. Fedorov. All efforts are aimed at saving the unique enterprise.
As of September 1, 2017 of the year 206 has already been recruited to work at the branch of the DMZ in Vladivostok. In total, by the end of the year it is planned to employ another 400 person.
Now there is a purchase of components and materials. The output of the enterprise to the full preparation of the production cycle was planned so that in 2018, Radiopribor released the first products to the credit of the Dubna engineering plant.
- Does the Concern "RTI" work in such a fashionable direction as the Internet of Things?
- We are working in this area in the field of microelectronics. The fact is that the basis of the Internet of things is various functional microprocessors or RFID tags that are needed to store information. Here, thanks to the same PJSC "Micron" and JSC "NIIME", we are leaders in the domestic industry.
We see several directions. The first is the industrial Internet for the production of logistics companies in civilian markets. The goal is to create a system when all products come with the presence of a radio-frequency tag on which you can record all the necessary information: not only the product identification code, but also the data - what kind of product it is, what is it "
история
"and so on. Accordingly, automated readout systems are being created, which allows reducing the time for logistic sorting operations and passing conveyors in production. We consider this topic as the most promising. Moreover, we already have a pilot project that has been successfully implemented.
Also, the industrial Internet will automate the process of making timely decisions. For example, that equipment requires routine maintenance.
This is what we see the future in. But, unfortunately, the Russian industrial Internet market is still very small.
The second is the Internet of things with smart devices. But, again, as long as we do not have an approved standard. And we need it to ensure the security of information exchange. In this area, we can produce a wide range of ECB. And not only microprocessors, but also a whole range of devices - various converters and even own microelectronic systems on a chip.