Today it became known that 14% stake in Rosneft consortium of the Swiss trading company Glencore and the Qatar Investment Fund will take over the Chinese energy company CEFC (China Energy Company Limited). Recall that last year the Swiss-Qatari consortium acquired a stake in Rosneft worth over $ 10 billion. Now the consortium is getting rid of most of the assets in the Russian Federation, and at that moment, when oil prices jumped almost 55 dollars per barrel, along with Rosneft's own quotations.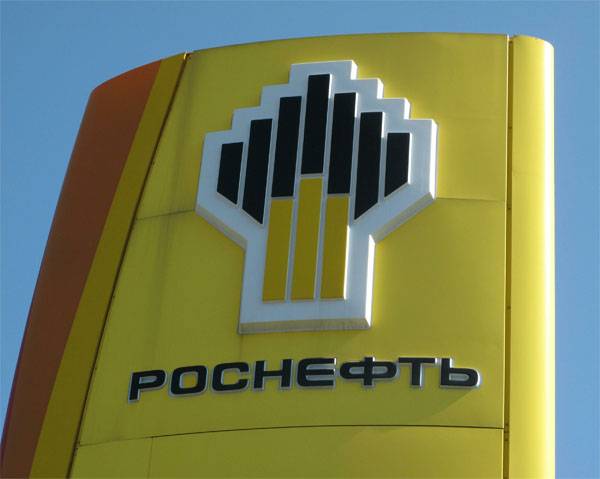 After the sale of the Chinese company CEFC (known as Huacinh) of the 14,16% stake in the Swiss trading company Glencore, the share remains only in the 0,5% of Rosneft shares, and in the Qatari investment fund - around 4,7%.
Igor Sechin quotes
"Russia24"
:
Recently, volatility in financial markets has led to a serious devaluation of the dollar against the euro, and the cost of servicing this loan (the loan that the consortium took) has become quite serious. In this regard, the consortium decided to find an additional partner to ensure direct ownership of these shares without a credit load. Such a partner was the Huaxing Corporation (CEFC), which bought out a package purchased with credit funds from the consortium. The contract of sale took place. After completion of the necessary procedures, Huacinh will become the owner of approximately 14,2% of Rosneft. For us, this is a serious event that, on the whole, forms in final form the shareholder structure of the company. We are glad that this has become a Chinese corporation. We hope that this partner will provide an opportunity to obtain synergies from cooperation.
The London Stock Exchange website reports that CEFC is acquiring shares from Swiss and Qatari at a price that is about 16% higher than the average for Rosneft securities.