The upgraded tank RT-17 co-production of Ukraine and Poland is presented at the international exhibition of defense industry MSPO-2017.
As reported on the website of the concern "Ukroboronprom", PT-17 is "the result of a combination of engineering thought of the defense complexes of Poland and Ukraine".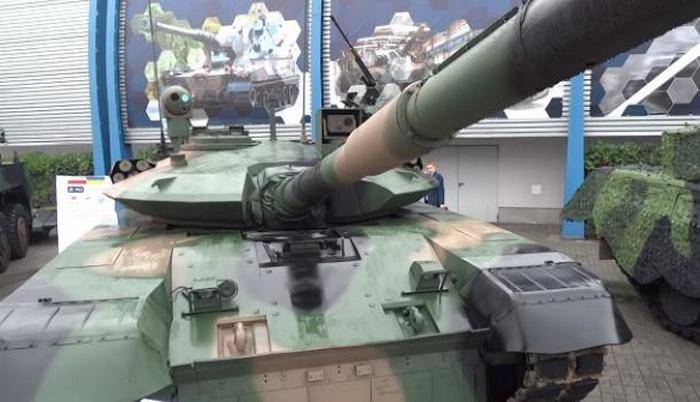 This allowed in just five months to develop, manufacture and provide all components, assemblies and components, so that at MSPO-2017 a full presentation of the new
tank
- said the concern.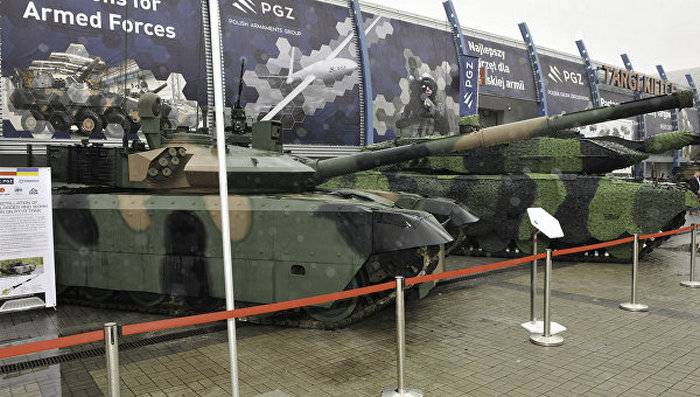 The report notes that the upgraded tank PT-17 meets NATO standards and is a T-72 with a Polish engine S1000R, an automatic transmission ESM-350M and a KBM2 X-gun caliber 120-mm, which was manufactured at Ukroboronprom.
Ukrainian and Polish specialists altered the mechanism for charging the gun, installed Polish sights and modernized the tank protection systems.