The United States will supply Kuwait with F / A-18 Super Hornet fighter-bombers worth $ 5 billion, reports
TASS
Statement by President Donald Trump.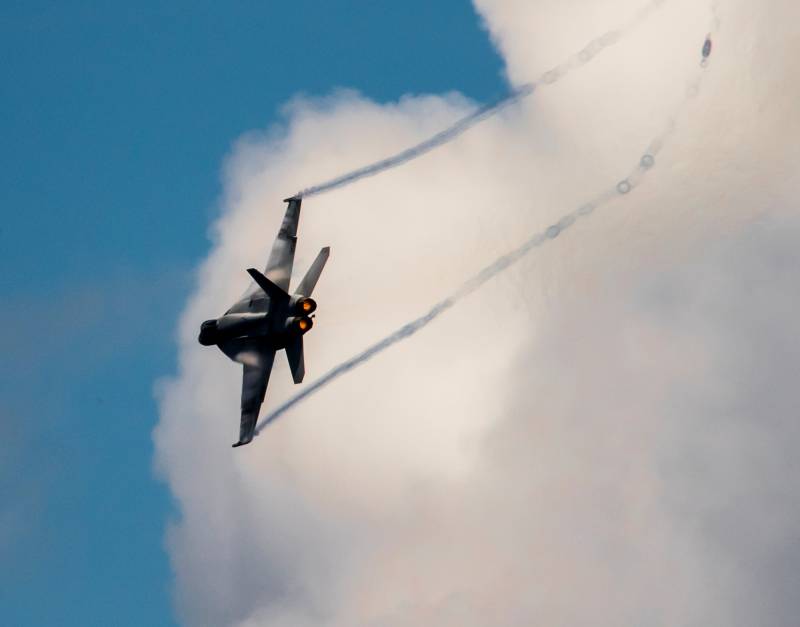 His Highness personally asked me to speed up (the realization) a deal worth $ 5 billion to supply American F / A-18 Super Hornet fighter jets to Kuwait,
Trump said at a joint press conference with the emir of Kuwait, Sabah Al-Ahmad Al-Jaber Al-Sabah.
I am pleased to announce that the State Department approved these supplies, which will not only strengthen the security of our countries, but also benefit the American workforce,
declared the president of the United States.
Trump also noted that he is ready to mediate in resolving the crisis around Qatar. At the same time, he expressed confidence that this crisis "can be solved by the states of the Persian Gulf".
According to him, if necessary, "we will assemble them in the White House very quickly."
Recall, in May, Trump concluded
armory
a deal with Saudi Arabia, the main initiator of pressure on Qatar. The amount of contracts amounted to $ 460 billion. At the same time, as noted by Western media, the crisis with Qatar threatened the deal previously approved by Barack Obama to sell 72 F-15 fighters in the amount of $ 21 billion.