The US company SpaceX has launched the secret ship Boeing X-37 (X-37B Orbital Test Vehicle or OTV) in the interests of the Pentagon, reports
Lenta.ru report
company message.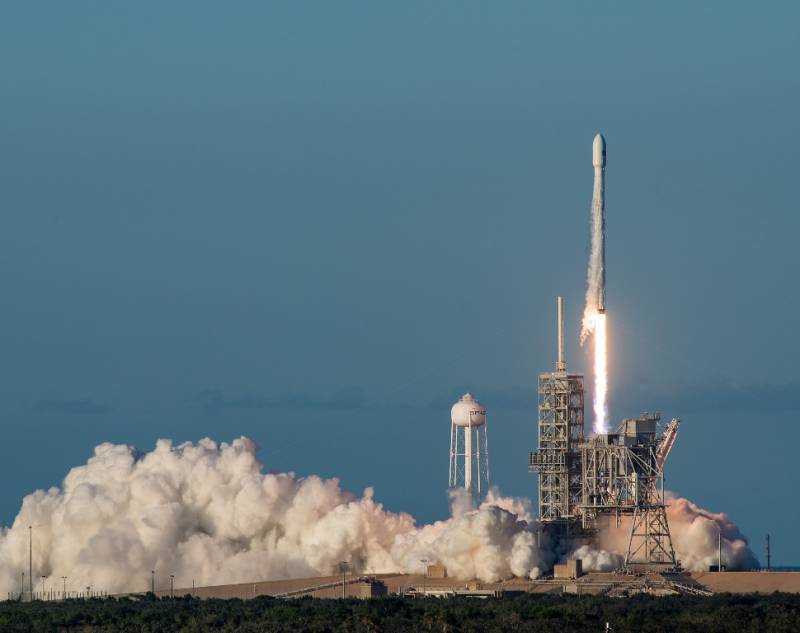 Archive photo
According to the report, "the OTV-5 mission launched 7 September 2017 of the year on a medium-sized Falcon 9 rocket from the launch site at Cape Canaveral."
The probability of a successful launch was estimated at 50%, so SpaceX specifically conducted the launch before hurricane Irma reaches the spaceport.
The objectives of the flight of the Boeing X-37 are unknown, but it is believed that "the mini-shuttle is designed to work out the destruction of space satellites, and one of its goals is to test the economic effectiveness of such actions compared to missile elimination," the material says.
The publication reminds that the Boeing X-37 is able to go into orbit and land in the same way as the Space Shuttle series. Shuttle length - 8,83 meter, wingspan - 4,6 meter. At the disposal of the Pentagon there are two Boeing X-37, the starts of each of them alternate.
The previous four launches of the Boeing X-37 were made on a ULA Atlas 5 rocket (United Launch Alliance). In just seven years, the Boeing X-37 spent 2085 days in Earth orbit.